Announcements
This page contains the resources that I have found useful in my personal and professional life. Admittedly, it is an eclectic list. It contains everything from quotes and books that I like to podcasts, videos, and slideshows.
If you don't want to scroll through the entire list, you can click on one of the links below and filter the resources by specific category.
I will update this list as I discover new resources. If you have a resource you think I should add, please email me.
Sterling Single-Length Iron Podcast Interview on TUESDAY!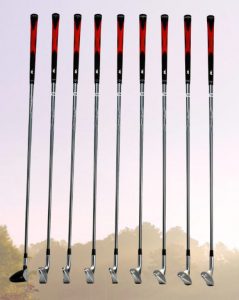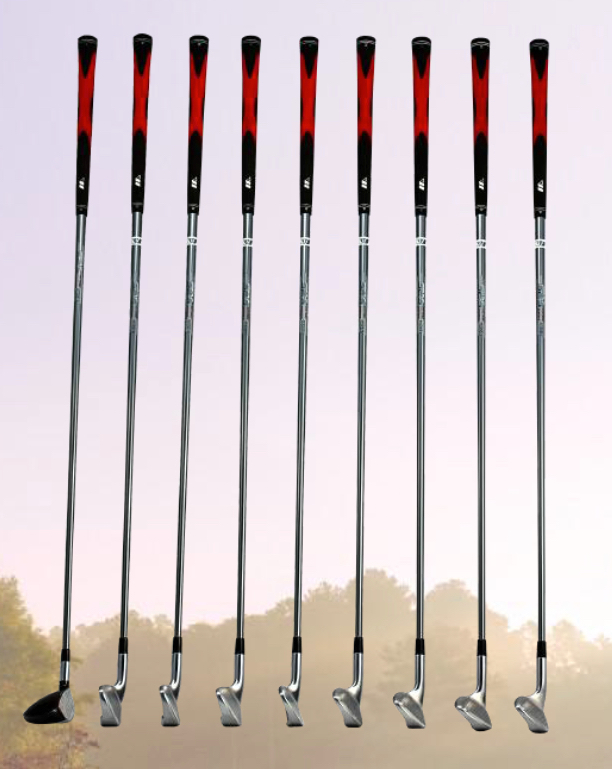 For those of you looking for my bi-weekly podcast today – stayed tuned for a GREAT episode tomorrow afternoon – with Keith Chatham from PrecisionFit Golf in Kerrville, Texas – talking about his custom fitting experiences with Sterling Single-Length Irons. See you on Tuesday!
Taking YOUR Game To New Heights!
Tony
No Blog Post Today – See You Tomorrow!
Diane and I watched the Memorial Day PBS Special last night – and boy, was it moving. Thanks to all veterans for what you have done for all of us.
See you tomorrow with my bi-weekly blog post. Tony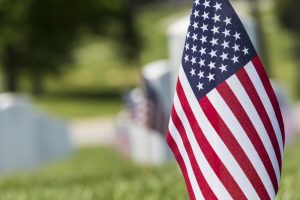 Weekly Blog Post on TUESDAY This Week!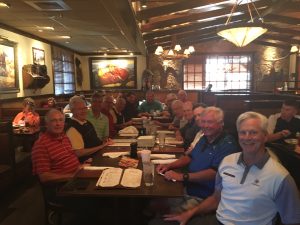 This is a picture of 14 great golfing friends who spent the week with me in Georgia and Florida for the past 5 days. We have one more day of golf in Georgia tomorrow before we head back home. So THIS week my weekly blog post will come to you on Tuesday not Monday. See you then!
Tony
My First Periscope Video – Know Your Golf Clubs!
Today I did a bit of a golf club "exploration" session with a golfer. We did some tests with his irons and his driver. Below is a link to a short video I produced using a really neat new iPhone app called Periscope. I hope you enjoy what I discuss in my first (hopefully more coming!) Periscope video, here is the link…
Taking YOUR Game To New Heights!
Tony
A Golfing Milestone!!
Way To Go, Bob!!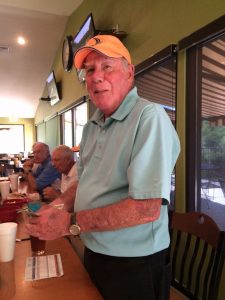 My long time and very best golfing buddy, Bob Cooney, achieved a wonderful golfing milestone today. He shot 75 – one under his age – WOW! I got to play with him and watch him do this – it was the best day. WAY TO GO BOB!!
Tony
2015 Golf Trip – Day Six, Rain Out!
We played one hole today, and then the rains came. So we headed home from a great golf trip.
If you have been following my golf trip posts, hope you will listen to my Podcast tomorrow about my overall lessons learned from the trip to help me improve my game.
Taking YOUR Game To New Heights!
Tony
2015 Golf Trip – Day Five
Ah, Some Difficult Lessons!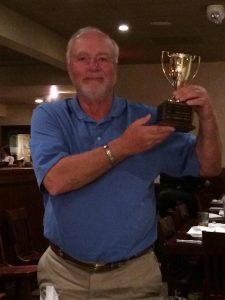 Congratulations to my buddy and roommate Jack Bagocus – the winner of our annual Golf Trip Cup for best total net score for the last 3 days of golf.
My golf was not close to stellar today – started out OK with 42 on the front nine but 48 on the back nine – with 5 double bogies including 4 on the last 4 holes. Ouch! And I let "score" get in the way of "play."
We played a neat old-style course, Ocala National, today. I simply could not hit good bunker shots, and had 5 double bogies from bunkers.
But I believe there are two good lessons I learned from my play today, that hopefully I will remember in the future:
First – if there is a shot that you are having trouble hitting – it makes it worse to get upset with yourself in the course about that. Decide to work on technique later, and do not let your shot performance affect other parts of your game,

Second – if for example you are having issues with bunker shots – do your best to not hit shots into bunkers! On 2 of the last 4 holes I could have laid up a little short of bunkers instead of attempting "hero" shots – smart course management.
One more golf trip day, then home. Let's see if I can keep these lessons in mind tomorrow.
Taking YOUR Game To New Heights!
Tony
2015 Golf Trip – Day Four
Pink Ball Day – What, Pressure?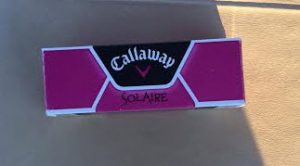 Today we played at Stone Creek Golf Course in Ocala, and it was "Pink Ball" Day. Each golfer in a foursome has to play the "pink ball" every four holes, and their score counts no matter what. Very windy conditions today.
I played the pink ball 5 times, and I think my net score with it for the five holes was 4 over par. Not exceptional for sure. But if I had done this in the past, I would have beaten myself up about not doing well and that would have affected the rest of my game. Today I did not let any missed shots keep me from enjoying my golf round.
I shot 43 – 41 today – 84. I drove the ball well today, and putted much better than the other 3 days. I hit two poor bunker shots that lead to double bogies.
My best shot of the day was a pitching wedge from the edge of the water on a par 5. I hit a drive that I thought was in the middle of the fairway but it rolled to the right and almost went in the water. I big-time concentrated on hitting a good wedge shot to get back to the fairway, and made par on the hole.
Tomorrow is our last day in Ocala – we play Ocala National which we have never played before, and it is supposed to be challenging. Should be fun!
Taking YOUR Game To New Heights!
Tony
2015 Golf Trip – Day Three
Did I PLAY Well?
Today we played an enjoyable course, Juliette Falls in Ocala, FL. I was 4 over par after 8 holes (after making a good birdie on #6) and doing pretty well. And then not so well. Shot 42 – 46 = 88 and only had 1 par on the last 9 holes. Not my best scoring day, and did not enjoy the last 9 holes very much.
I think I 3 putted probably 6 greens today, simply could not feel the speed on long putts. Near the end of round, I realized I was being too "handsy" on long putts and this will make it difficult to control speed.
When I got back to my hotel room, I received an email from a friend in Knoxville who asked me "did I play well?" And boy then it hit me. I did NOT play well. Play should have nothing to do with the score, play should be all about hitting each shot as best as you can, learning from it, moving on, and loving the great shots. No – I did not PLAY well. And hope I learn from that for tomorrow.
I did LEARN something – remembering to control my stroke with my shoulders and not my hands – that I believe will help my golf tomorrow. That was good!
Tomorrow is Pink Ball Game Day – should be fun!
Taking YOUR Game To New Heights!
Tony