My Favorite Golf Improvement Books!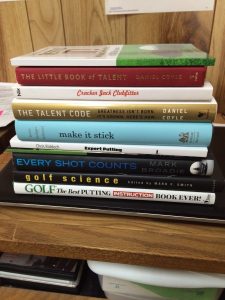 Below are links to my favorite golf improvement books. I have read each of these, and they are terrific.
If you purchase these books through these links, I receive a small Affliate fee from Amazon. com. But hey – they are GREAT books to help you play your best golf!
Here then are links to my favorite books in these different categories:
Enjoy!