2019 – A "Breakthrough" Year?
"Do The Right Things The Right Way…"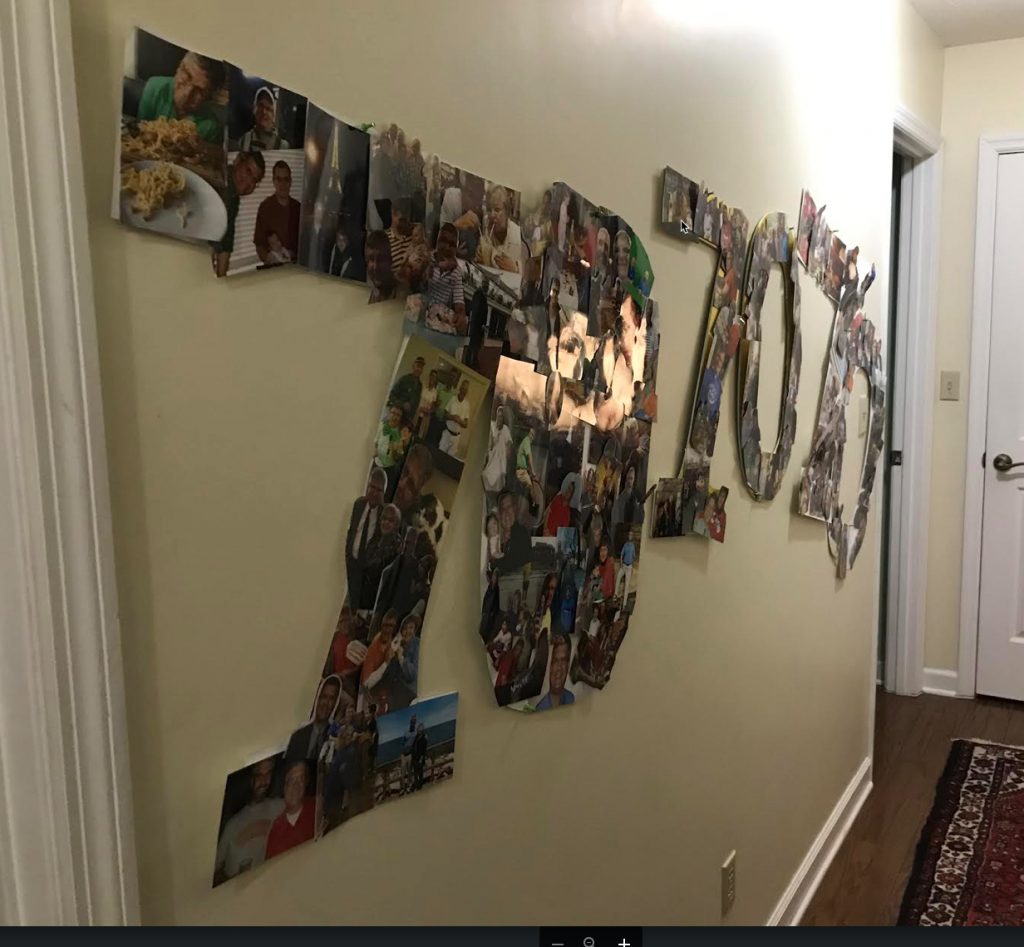 What makes a "breakthrough" year?  Can you have one when: a) you have prostate surgery and a three-month recovery, b) and so for three months your golf business is on hold, and c) you play only 30 rounds of golf, and in fact have not played for the last 6 weeks because of weather and other distractions?
Well, here are some facts, and you can let me know what you think!
The surgery was very successful, and I am pretty much back "my old self." Yes, tests every 3 months to be sure no cancer lurks (having one of these tests today), but all in all fortunate that this went well.  

And – as the picture in this post shows – I turned 70 and had an amazing birthday celebration!

My true custom fitting toolbox got larger – significantly improved driver fittings (shorter and heavier), ability to fit hybrids correctly, lie angle fittings the right way, and knowing how best to fit single-length irons for a variety of golfer's needs.

My putting instruction toolbox also got larger – from the ability to quickly see what golfers are doing to create poor strokes, and also from being better at knowing when the putter itself is a big issue for stroke problems.

THE Golf Improvement Podcast (142 episodes) was recognized as one of the Top 25 golf improvement podcasts in the world!

Yes, I only played 30 rounds of golf.  But for 8 of them my score was below 80, and I shot 74 once (best score in a few years).  My pitching and sand game improved, and I created a new motor learning pattern and my putting yips are gone.  And recently my driver swing speed has started to climb back up to close to where it was before my surgery (thank you Rotex!!).
What the heck IS a breakthrough year?  Well, I'm sure, or even if 2019 was one for me.  But I do know that doing these things can help create one…
Being dedicated to loving to learn and to learning new things every day.

Realizing every day that there is still a lot you can learn about anything.

For golf, finding something you can do every day to improve – even if you cannot get to the golf course.  This is what your basement is for, right?

And finally, knowing that these words from my mental performance coach friend Paul Dewland are true…
"If you do the right things the right way,
it is impossible not to get better."
I Create EXCEPTIONAL GOLF CLUBS
You Shoot LOWER SCORES!!
Tony