Sometimes "Sensible" Custom Club Fitting
Can Create The Best Results!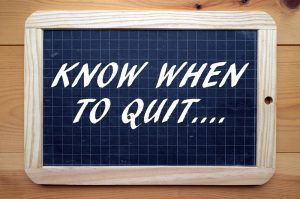 Today I had a visitor from Little Rock, Arkansas – a seven hour drive to see me. Pretty exciting that someone would take that much time to let me help him with his game. He did driver and putter fitting sessions with me. The result of the day – particularly for the driver – were not quite what I might have expected them to be. I view the day – looking back – as a day of applying "sensible custom club fitting" principles to get him the results he needed. Here are some details for the driver fitting…
First of all, he had a good repeatable golf swing – about 85 mph swing speed with his driver, perhaps a little early wrist release but still his swing was not an issue.

He actually brought 2 drivers with him that he was presently using. Both

Tom Wishon Golf

919 THI driver heads – one 10.75 degree loft square face, the other about 12 degree loft and about 1.5 degree open face angle.

The 10.75 degree loft driver had a $300 shaft in it – stiff flex. The 12 degree loft driver had a Wishon S2S White R flex shaft in it. Actually the Wishon shaft was one I expected might be a good fit for his swing speed and release pattern.

At his 85 mph swing speed, I would expect his optimized carry distance would be in the range of 210 yards. And with both clubs, he was able to hit some shots at near 210 yard carry, and sometimes with rollout to 230 to 240 yards. Pretty good results with an 85 mph swing speed!

However – he felt he had to "push" to hit good shots with the driver with the $300 shaft. And, at 63 years old, he was not sure he could "keep up with this shaft" much longer.

We did some tests with a light weight (about 50 gram)

Arthur Sports XCaliber

R flex shaft and also got excellent results with this one – again, in range of 210 yard carry and 230 to 240 yard total distance. And he loved the overall feel of this shaft

So – No New Driver Needed – a good option for him is to reshaft his 10.75 degree driver with the very stiff shaft and put the XCaliber shaft in it. Makes sense!

AND – the fitting results gave him confidence that he had two driver options that could help him play his best.
The putter fitting part of the day was probably the part he liked the most…
He was playing with a 34-1/2 inch putter and it was definitely too short for him. At setup the ball was way – at least 1 inch and maybe more – inside of his site line. He aimed this putter about 2 to 3 inches left of a simulated golf hole – from 6 feet away – at address.

We found a SeeMore putter at 36 inches length that he felt much more comfortable with at setup, and that allowed him to at address have the ball right under his eyes, and which he could aim well. The added benefit is this extra length put less stress on his back at address.

Then we tested with different amounts of counterweight down the shaft and different weight locations

(Tour Lock Pro Opti Vibe Weights)

. The best performing option was a 75 gram Opti Weight 3-1/2 inches down the putter shaft..
A fun "sensible" day of golf improvement!
Taking YOUR Game To New Heights!
Tony