Driving The Golf Ball Shorter!
What Do These Interesting Results Mean?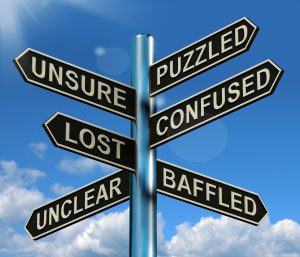 A recent on-line Golf Digest article is one of the most interesting, and perhaps puzzling, articles that I have read – so I wanted to be sure you had the opportunity to read it!  Here is the link…
Are Average Golfers Gaining Distance? New Study Says Not By A Long Shot
I hope those of you who are looking to gain driving distance take a thorough look at this article, and make your own judgements.  You may be surprised, but I personally am not going to make any specific conclusions and recommendations about it.  But hey, I will make a few comments…
It sticks out to me that the results are based on data obtained using ARRCOS – a GPS shot tracking app.  I am going to surmise that someone using ARRCOS cares a lot about his or her golf game – and so may be more likely to be using some of the latest driver head technology.  

My personal custom fitting experience is that golfers who come to me for a custom driver fitting are not looking to lose distance! 
And I am going to leave it at that today!  Except that I would love to hear some of YOUR feedback on this article, and what the results suggest to you.
Comment Below To Share Your Thoughts
On This Interesting Golf Digest Article!
Bringing YOU The Custom Club Fitting Experience
Of Your Life – AND Lower Scores ALWAYS!!
TONY