Your Golf Club Specs – You Deserve What You Expect!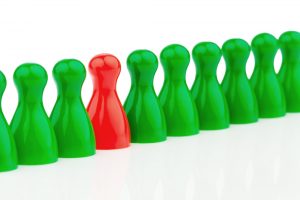 One of my successful golf clients retired from being a dentist.  I had to bend the lofts and lies of two of his new irons to get the the correct club specifications.  He said as a dentist getting crowns to exact specs was never an issue.  So why do iron heads not come at the exact quoted specs?
I asked Jeff Sheets from Jeff Sheets Golf this question.  He agreed that I could quote his reply…
"In dentistry there are very tight tolerances for a crown.  Everything manufactured has a tolerance.  Golf clubs could also be produced with very tight tolerances, but the cost escalates as the tolerance becomes tighter.  
Pro line equipment has a loft and lie tolerance of +/-1 degree.  Weight tolerances are +/-2 grams and club length tolerance is +/- 1/8″.  These are the standard manufacturing tolerances for the OEMs.  However I have one client whose tolerances are +/-0.5 degree for loft and lie and +/- 1 gram for head weight.  Club length tolerances is +/- 1/16″.  
However the cost to produce his clubs are much higher than they would be if he had accepted the pro line OEM tolerances.  It is possible to produce golf clubs with tolerances that are comparable to the dental crown tolerances but the economics for such tight tolerances do not justify them.  Hopefully that helps answer his inquiry."  Best regards, Jeff
I often see imperfections in the expected specs of the irons I build for golfers.  But I can correct these – to make the clubs perform perfectly for golfers – when I know what they are.  This is what true custom club fitters do!
It's your golf game – make sure that your clubs are set up to the specifications you expect and deserve – to help you to Play Your Best!
Bringing YOU The Custom Club Fitting Experience
Of Your Life – And Lower Scores ALWAYS!
TONY