I LOVE Coaches Eye Video Software!
A Simple Effective Video Analysis Tool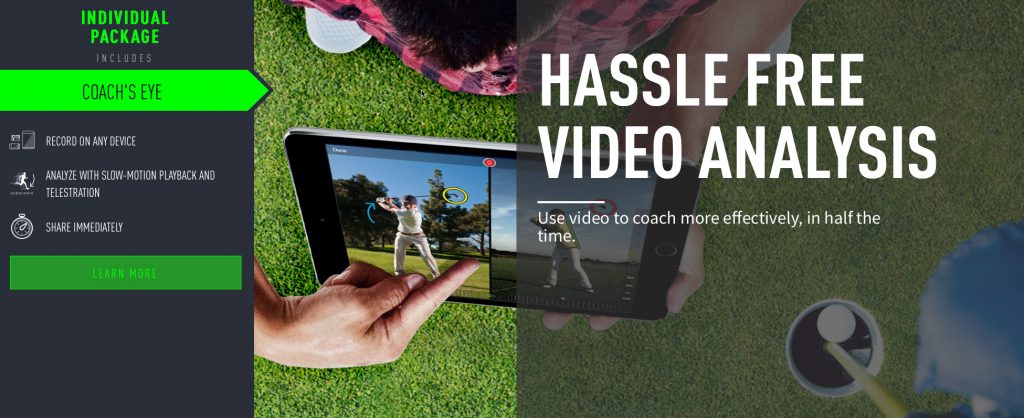 The first time I mentioned the Coaches Eye Software in my blog was in September 2013.  Hard to believe I have been using this simple tool for almost 7 years now. But it has been invaluable to allow me to help golfers achieve their golfing dreams.  I use it now with almost every golfer I work with.
Here are some reasons you should consider it for your personal golf improvement toolbox…
There is a free version available for iPhone and Android devices.  The free version has PLENTY of capability. 

When you take video with Coaches Eye, you can look at the video in slow motion – and easily see individual frames and details.  

You can export video to emails to share with others.

You can get others to take normal smart phone video and send it to you –  and import that video to Coaches Eye.  Then you can "slow down the motion" to see details.

You can blow up the video and see finer details of what is happening in golf swings and putting strokes.
I highly recommend using Coaches Eye Software if you want to learn more about what you REALLY do in your golf swing and putting stroke. AND to get the maximum from video you take, use the guidelines in This Video Link to create video correctly.
SEE The Truth!
I Create EXCEPTIONAL GOLF CLUBS
You Shoot LOWER SCORES!!
Tony