Be Your Best Golf Artist – And Play Your Best Golf!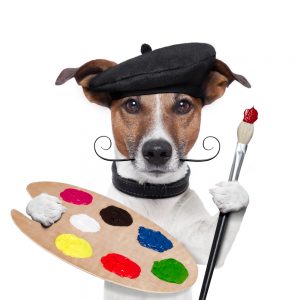 Bryson DeChambeau is definitely a hot interview these days. In a May 2016 Golf Digest magazine interview with him, he provides a wonderful quote for golfers wanting to play their best…
(Related to Moe Norman) … "It wasn't that he was thinking about everything. More likely he was thinking about nothing – his mind was on automatic. He found his baseline, then let himself be an artist, not a machine. That's the ultimate triumph in golf."
Here are a couple of personal thoughts I want to share with you about this absolutely wonderful quote, and it's relevance to helping you play your best golf…
I believe when PGA Tour players are playing their best they are in fact playing with the capabilities they already own and have worked on, and do in fact let their "inner artist" out when they play their best (that word PLAY right?).

When all of us "mortal" golfers play our best, we in many ways do the same – we play to Our Potential, to what we are capable of, and we also do not get in our way when we have our best rounds and hit our best shots.

Those two words – Our Potential – are an important key. There are many things golfers can work on to create a Great Baseline for their golf swings and their golfing results. One of these is playing with custom fit golf clubs that match your golf swing and provide great feel, performance, and consistency for your golf shots.
Realize Your Potential – Create Your Baseline – Let Out Your Inner Artist – Play Your Best!
Taking YOUR Game To New Heights!
Tony