Making The Best Hybrid Iron Choices For Your Game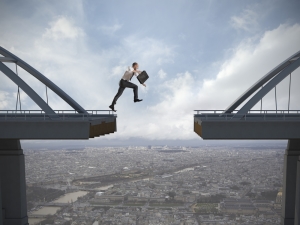 For a long time, I have played with a 7 wood and 24-degree hybrid iron. The 7 wood is a great club for me (about 190 yards). But lately the 4 hybrid has been traveling too far, and leaving too much of a distance gap between it and my 6 iron. Also, the 4-hybrid flight has been too low, and it will not easily stop on greens.
After some experimenting on myself, I switched to a more-lofted 25-degree hybrid (actually marked "4," thank you Tom Wishon Golf!). I am using a 5-iron taper tip shaft in it, and I built the 5 hybrid to 5-iron length and the MOI of my other irons. Bingo! This club is a perfect fit for me – about 180 yard carry, more height, and even a bit easier to hit than I expected. Just what I needed.
Hybrids are terrific replacement clubs for long irons, and most golfers should consider playing with one or more of them. Here, though, are some thoughts on things you should consider when making the choice for the hybrids you will play…
First and foremost, know the specs of the hybrids you are considering putting in your bag. If for example you play with a 28-degree loft 6 iron, most likely something like a 25-degree hybrid will be a good 5-iron replacement for you.

In addition, know the face angle of the hybrid clubs you are considering. I think most golfers will play better with hybrids that have square face angles – but many hybrids I have seen have open face angles. If the face angle of the hybrid is open, and you square the face at address – you have reduced the loft that the club plays at.

Particularly if you play with custom-fit irons, consider using the same shaft in your hybrids that you use in your irons. And also consider having the hybrids built to the same MOI or swingweight, length progression, and lie angle progression specs that you use for your irons. I almost always do this for the hybrids I build for golfers, and they love the consistency of feel and performance across the set.
Make YOUR hybrids into "secret weapons" for your game!
Taking YOUR Game To New Heights!
Tony
Click HERE – Receive My Blog and Podcast By eMail