Refreshed! Or Refreshed?
Lessons From My August "Experiment"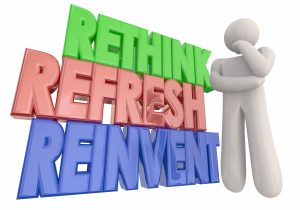 Well Happy U. S. Labor Day and it is good to be back!  My August experiment of no social media was what I needed.  Some of the things that happened include: a) more golf last month than I have played in a long time, c) creating fitting systems for the new Wishon EQ-1 NX single-length designs, b) putting the KRANK Hi-Cor X Driver in play for me (LOVE It!), c) starting the Bruce Rearick on line putter fitting certification training (about time!), d) reading more, e) losing 10  pounds effortlessly (just no snacking!), f) and just enjoying taking a break.
But the past week has been difficult – just not sure how to get back into writing and doing podcasts.  And today I realized why – burnout.  Pushing too hard to HAVE to create something every week.  Just that realization has been helpful to me.  I needed the August break to help me to understand that.
And today has been funny in a way – all of a sudden I have had a flood of new ideas for podcasts and blog posts.
So YES my blogs and podcasts are back – I just love too much finding and sharing great information to help golfers. But in the future if there is not a new post every week – well, realize that something hopefully great and valuable to golfers is still on the way.
Like Next Week – what I know will be an amazing interview with Steven Yellin, talking about his new book Simplicity.  In my view THE Golf Improvement Book of 2020.
And one little professional fitting fact – Mr. Almost 200 mph Ball Speed Tony Finau's driver length – 44-3/4 inches – guess he was professionally fit!!
I Create EXCEPTIONAL GOLF CLUBS
You Shoot LOWER SCORES!!
Now More Than Ever – STAY SAFE!!
Tony