Why NOT Put Self- Discovery High
On Your 2018 Golf Improvement Task List?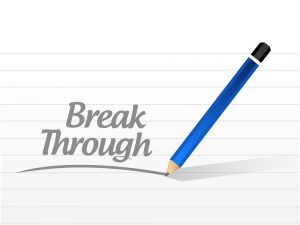 My personal golf year was a lot different – and maybe more satisfying – that past years.  I played (as of today) 40 rounds of golf.  I shot in the 70s 13 times, and my average round score was 82.  40 rounds is at least 10 rounds less than normal past years.  13 rounds in the 70s is more than any past year.  Why?
I propose two reasons – first, that since I am playing less golf because of my business, I decide to enjoy each round more than maybe in the past.  Second – even though I do not play a lot, I think about my game some each day and do something to improve my game – if only for 5 minutes – every day.  And I do my best to have some focus on Self Discovery with my indoor practice – what am I really doing, not what do I think I am doing.
So here are my areas of attention for my golf in 2018.  Note I said "areas of attention."  I am not big into goal setting, I see more value in finding tasks to accomplish and let the results fall where they may.  Process, process, process.
My highest golf priority is to enjoy each round no matter the score – it is funny (?) how attending to this somehow often just makes good golf "happen."

I will look for ways through Self Discovery to learn more about improving areas of my game – if only by just a little bit.  I will do more video recording of my practice and see what I can learn from these videos.

I will, as my friend Mike McFadden says – "Drink The Champagne" when I have a great scoring round, and also find At Least One Thing that I can learn from in the rounds where I do not score well.

Hey I am like everyone else!  I think it is time for me to see if I can find some new options to get a little more distance.  Learn to Swing Faster – see if some other custom club fitting options for me will give improved results (time for the XP 115 S flex shafts in my irons to go!).

And finally – I will more positive about what the possibilities are for my golf scoring.  For example, not rule out breaking 70 sometime in 2018.  The champagne will flow!
How About YOU? – What Tasks Can Help YOU Shoot Lower Scores in 2018 – Please Comment!
One Final Thing! My Amazon Kindle Book is a FREE DOWNLOAD THIS WEEK! – If you have already read it great – if you know a golfing friend why might benefit from reading it I hope you will let them know it is available At This Link!
Bringing YOU The Custom Club Fitting Experience
Of Your Life – And Lower Scores ALWAYS!
MERRY CHRISTMAS! – Tony