Learn USGA Handicap Guidance
For Playing A Two-Tee Match!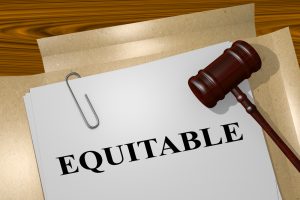 When we went on our yearly golf trip this year, two golfing friends – Jack Bagocus and Doug Goeringer – suggested that I adjust handicaps appropriately for golfers playing different tees. Well I did not do this – but now I know I should have! – and want to share USGA guidance on this with you.  Will this help you shoot lower scores today – well no, but I think it is fun to know!!
The link below provides specific USGA guidance for setting up a match where golfers play on two different tees…
USGA Guidance: Setting the Proper Course for a Two-Tee Match
So let's do a little example!
Golfer #1 plays tees with course rating 67.2, slope 126, and has USGA handicap index of 15; his course handicap is 17.
Golfer #2 plays tees with course rating 68.8, slope 129, and has USGA handicap index of 9; his course handicap is 10.
So the difference in their handicaps is 7, and Golfer #2 should give golfer #1 seven strokes correct – Well NO!  The USGA says that for their match the Golfer #2 handicap should be adjusted by the difference in the two course ratings – 1.6 or rounded up to 2.  Golfer #2 should play to an adjusted 12 handicap and give Golfer #1 five strokes instead of seven!!
Fascinating Stuff and I never knew this until now – DID YOU?? – LOVE TO HEAR ANY COMMENTS!!
Bringing YOU The Custom Club Fitting Experience
Of Your Life – AND Lower Scores ALWAYS!
TONY