YOU – The Golfer – are the real custom club fitting hero!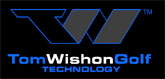 Recently Tom Wishon of Tom Wishon Golf – who you have heard a lot about in my posts and podcasts – created a new video ad. Here it is…
Tom Wishon Custom Club Fitting Ad
Those of us who are custom fitters believe everything being said in this ad. But the truth is – when someone gets the benefit of a custom fitting, it is because they have "taken the leap." Against everything that the big-money golf company ads say, they have chosen to learn about custom fitting and be truly fit for clubs.
I had two great "smile" experiences within the last week, from two golfers who were not afraid to "take the leap:"
The first is a friend who lives in The Woodlands, Texas who worked with me in my past engineering life. He had a low-budget set of clubs, and had said for a few years that he wanted to visit me and be fit for a full set of clubs. The clubs that fit him are lighter and shorter than he could ever purchase in a store. He talked with me for 20 minutes about a week ago, telling me about his first round with his new clubs. He shot 92, on a course that in the past he has had a hard time breaking 100 on. It was GREAT fun listening to his pleasure about his golf and his clubs.

​

​

The second is a local golfer who wanted me to reshaft his driver. He was playing with a driver that had a super stiff shaft in it. I reshafted it, and saw him today for the first time since I had done so. He said the club is now very easy to hit and he has gained 10 to 20 yards of distance with it. He said that, later this year, he wants me to reshaft his irons, he knows they are too stiff for him.
There are good reasons that Tom Wishon – and custom fitters – have such a passion for what they do. But it is the golfer who is not afraid to be custom fit for golf clubs who is the hero here – and the one who ends up with lower scores and the most smiles!
Taking YOUR Game To New Heights!
Tony
Click HERE – Receive My Blog and Podcast By eMail