Make Your RESET Work For You!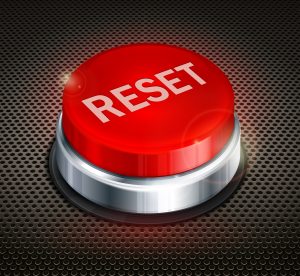 On Monday April 14, my wife Diane and I returned from our bucket-list France River Cruise Trip.  I was excited to get "back at it" – to create a new podcast episode, finish building some clubs, do a new custom fitting.  And then…
I knew I had some problems with my iMac computer – the one I use to produce podcasts.  Well – the hard drive was corrupted.  It has been at a repair shop for a week – luckily, I had a great backup of the machine – but still, no new podcast.

The combination of pushing to get "back at it" and getting blasted with pollen here in Oak Ridge put me in bed with the worst case of broncitis I have had in years.  3 days of nothing but bed rest.

And finally – our annual 6 day golf trip starts tomorrow April 24. So no play, no practice ahead of the trip for about 2 weeks.  Not the best way to build confidence!
I realized that all of this was leading me to a personal RESET – just stepping back and relaxing, accepting where I am – so that I can Come Back Stronger.!  The golf this coming week – it will be what it will be – and who knows, maybe being in a more "not caring" mode will help me produce some great results.  
So my next post will be on Wednesday May 1 – most likely not a podcast, but I will be back!  
====================
ALSO!! – Tuesday April 30 – the day after I return from my golf trip – I look forward to seeing many of you at the Annual Mizuno Demo Day and also this year a Centennial Golf Academy Open House!  Come with lots of your golfing friends from noon to about 7 pm (the Demo Day times are from 2 pm to 6 pm) – and I will give you a personal tour of my Custom Fitting and Putting Instruction Facility at Centennial.  I would love to meet you then!!
I Create EXCEPTIONAL GOLF CLUBS
You SHOOT LOWER SCORES!
TONY