Learn From Golfers WHY They Chose Me!
To Help Them To SHOOT LOWER SCORES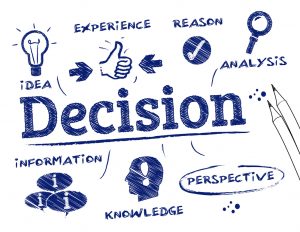 I help golfers to SHOOT LOWER SCORES
through true custom club fitting and expert putting coaching and instruction.
Below read some of the reasons why golfers decide to come to me
to help them to Play Their Best Golf!
"I initially came to you to have a putter repaired.  I found you through a Web search.  You kindly gave me a copy of your book "The Fit Is IT!!"  Upon reading your book and researching some information about you on the Web, I felt you were the guy for me. Given your background in physics, and knowing that would be applied to further your club building and fitting ability helped in making my decision to come to you.
From the time I first met you until we began working together on my clubs, I followed your website and listened to many of your podcasts and read your blogs.  All of this wonderful information made it easy for me to have you build my clubs!"  (Mike Crews)
=========================
"I contacted a club fitter that, according to a shaft manufacturer, could fit me with the iron shafts that I wanted to try.  He had moved out of state!  I asked that club fitter who was the best club fitter in my state.  He told me – unequivocally – that I should call you if I wanted the best.  So I did! – couldn't be happier."  (Bruce Johnson)
=========================
"As a 60 year old avid golfer, I'm always looking to better my game.  I know putting is the easiest way to reduce scores.  Despite lots of practice, videos, magazine articles, etc. I was unable to improve and actually found myself losing confidence resulting in too many 3 putts.
I heard about you by seeking someone who had the SAM PuttLab technology I had heard so much about.  I love technology, and I believed it would help me to see my flaws.
What I got with you was even more than I expected. That being, technology and a teacher who truly wants to help me improve.  Unbelievable commitment not found in today's world."   (Dudley Fegan)
=========================
"I had bent my 7 iron shaft, and needed to have someone to replace it.  I asked some folks in the area that were players where they took their equipment, and several people mentioned you. I looked you up and say that you had been recognized as a top club fitter.  Having built some clubs back in the day myself, I took what Tom Wishon had to say seriously. I noticed he also had some nice things to say about you, so I knew I'd be in good hands!"  (Brandon Horvath)
=========================
"I decided to have some clubs made to accommodate my golf swing and speed after golfing for a year as a beginner.  I decided that you as a custom club fitter would do the best job for me based on your positive communication skills, attention to detail, and precision in making clubs that would do the job for me. I have been very pleased with my clubs, and definitely will ask you to make new clubs for me whenever I need some made."  (Cassandra Osborne)
=========================
"You modified some irons for my brother, who was very pleased with the result.  Also, I wanted a set of clubs that were specifically fitted to my swing, and were all consistent in terms of weight, balance, flex, etc."  (Ted Fischer)
=========================
"I started out with a used set of golf clubs in 1957, and have bought several sets over the years.  I finally decided that I spent a lot of money on lessons, practice balls, and green fees – but my golf clubs did not fit me.  I went to you Tony, and we spent several hours doing a custom fitting for me.  Now my clubs do not get in the way when I use them correctly – I like them."  (Sandy Barry)
=========================
"I had always played with hand-me-down sets of clubs, and got to a point in my game where I knew it was time to get fitting for clubs for me and my swing.  I about how you customize clubs with MOI matching – and the custom benefits that come with that process. It only made sense to have that one-on-one session to get the best possible fit for my swing, as opposed to someone working at a large chain store picking a shaft off the shelf with factory settings."  (Shea Ramsey)
=========================
"After taking up golf in my mid-forties, I picked up a used Wishon 949 4 wood that fit me perfectly.  They more I read and played, the more I came to realize the importance of properly fitted clubs.  While I went through a succession of clubs, the Wishon 4 wood remained in my bag until the point where my swing speed slowed and I knew a fitting for new fairway wood(s) was in order.
I contacted Tom Wishon, the founder of Wishon Golf, for a name of a custom fitter and he recommended you Tony. Now, two years, later, the 5 wood and two hybrids that you fit me with are probably the best clubs in my bag."  
(Paul Cantrell)