Golf Improvement Ideas You Can Use!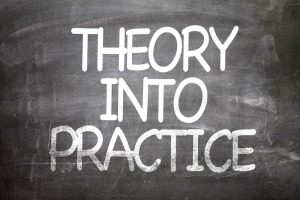 What, No Podcast Today? Well sickness trumped my ability to get the recordings completed. I have done a few short interviews related to the recent 10th AGCP Clubfitting Roundtable, but have two more to finish. This Podcast will be live on Monday December 7.
However, I did spend many fruitful hours this week listening to the 14 episodes of the Golf Science Lab Motor Learning Virtual Summit. I think Cordie Walker created a success in doing this. There was, in fact, lots of discussion about turning Theory Into Practice. Below I will highlight just a few simple takeaways I have from the Summit that I think can help your game, and who knows maybe even your life!
I enjoyed the presentation that Joe Bosco from Joe Bosco Golf made. One of the things he discussed is his practice approach for playing what he calls a "3 Ball Scramble" and how this can provide insights into what you are capable of on the golf course. I had read his book Real Golf a few years ago, and will read it again soon – I highly recommend it.

David Orr did a presentation on Putting Myths and Putting Skills. One part that jumped out to me was his passionate discussion about how golfers should not believe that putters with lots of "sight aids" are necessarily good for them. Some golfers putt better with minimal lines and sometimes even no lines – do not assume that a putter with lots of fancy "visuals" will be good for you.

A word that just kept jumping into my mind as I have listened to these presentations was INTENTIONS – particularly in terms of how a golfer organizes his practice. So here is one small suggestion – why not create a little notebook for yourself and maybe call it "My Little Book Of Golf Intentions." And every time, before you spend time practicing, simply make a decision about what you want to focus on for that practice effort. There is MUCH more you need to do to create effective practice – but you will be creating a great start if you create this notebook.

Dr. Bhrett McCabe talked about what we need to do INSIDE OF OURSELVES to be able to persevere to make changes and improve. He noted that we – to get to Mastery – need to create an Accomplishment Mentality rather than a Relief Mentality – less fixes, more working on the Foundations. If there is ONE Podcast (other than mine, of course!) that I would suggest that EVERY golfer who wants to improve should listen to each week, it is The Mindside Podcast.

And MY custom clubfitting presentation? – well, more on that later!
A Happy and Safe Thanksgiving to All Of You!
Taking YOUR Game To New Heights!
Tony