Michael Hebron's "Play Golf to Learn Golf" – another must read resource on golf learning!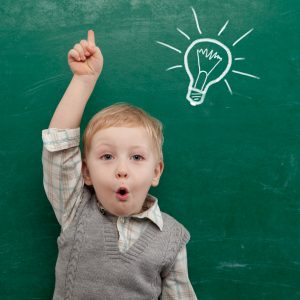 A few days ago I did a SAM PuttLab session with a golfer who definitely is excited about improving his putting. If I had done this session a year ago, I would have probably identified at least 5 or 6 different things for him to "work on" to improve his stroke. Now however – I gave him 2 specific tasks to accomplish – improve his setup to comfortably get his eyes over the ball at address, and allow his shoulders to create his stroke and not his hands. And specifically to make practice strokes – in his home – where he feels the pendulum motion of his putter in his stroke.
There have been I think 3 major influences on how I presently work with golfers to improve their putting. The first is a thought that I first heard about 3 years ago at an AGCP Fitters Roundtable – Mike McFadden, a PGA professional and club fitter in Germany, said this:
THE TASK LEADS TO THE SOLUTION!
Learning is the Repeated Attempt to Solve a Task
NOT the Repetition of the Solution for a Specific Task
The second is a book that I talked about a few weeks ago – "Rethinking Golf," by Chuck Hogan.
The third is a wonderful book on golf learning that I am close to completing reading – "Play Golf to Learn Golf," by Michael Hebron. If you are on your own personal quest to identify how best to learn golf – and, I think anything you are interested in learning – you will love this book. There are way more gems in this book than I can possibly summarize here. But one example is this one – "Feedback from play is the essence of progress."
If you are on a personal golf improvement journey – this is one great book to have in your library!
Tony
Taking YOUR Game To New Heights!
Click HERE – Receive My Blog and Podcast By eMail