Podcast: Play in new window | Download
Learn The Basics Of
Golf Club Iron Head Design!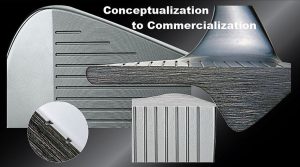 Welcome to Episode 75 of The Golf Improvement Podcast! Dedicated to bringing you Useful Information on custom club fitting, short game improvement, and effective practice techniques to Take YOUR Game To New Heights!
Episode 75 – How About THAT (time flies when you are having fun!)
Next week, traveling to the David Orr Flatstick Putter Certification Class at Campbell University in Buies Creek, NC.
Show Notes:
Return Interview with Jeff Sheets from Jeff Sheets Golf.
Jeff shares some of the things he did at the recent PGA Equipment Show.

He describes typical types of iron head designs (blade, muscleback, cavity back, etc.) – and some things golfers need to know about them.

Jeff talks about differences between forged and cast iron heads – and some common misconceptions about them.

He shares his perspectives on "High COR" iron head designs, and how they have changed iron performance for golfers.

Jeff talks about some of the many things that can be varied in iron head designs – examples are Top Line, Sole Width, and the Center of Gravity of the club face.

He shares a very satisfying new iron design that he was part of – from Equs Golf.

Jeff discusses some basics of Wedge Design, and the importance of being specifically fit for Wedges.

Finally, Jeff shares some Final Words for golfers on effective Custom Iron Fitting.
Jeff – THANKS, another Home Run Interview!
Useful Web Links:
Learn more about Jeff Sheets and Jeff Sheets Golf – Click HERE!
Learn more about the Equs Golf Progressive Length Irons – Click HERE!
Taking YOUR Game To New Heights!
Tony