3 Days Of INTENSE Learning At The
Flatstick Academy Level 1 Certification Class!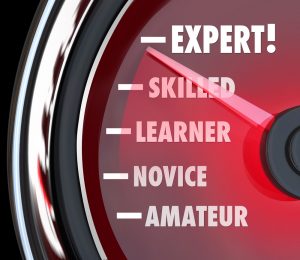 As many of you read this, I am into a 7 hour drive to Buies Creek, NC to attend the Flatstick Academy Level 1 Certification Class. 3 days of Putting Learning and Coaching Heaven with David Orr – something I have been wanting to do for 2 years. Will it truly result in Putting Knowledge Mastery? – well truthfully no, but it will be a huge step on that path. I look forward to sharing what I learn in the class with you in the future – and particularly in my personal putting coaching efforts with golfers. The Game Improvement Golf truck will get a lot of well earned miles put on it this week!
————————-
One small request that I want to share with you this week. A few days ago, I asked a golfer I was doing some club work for if he had read my book "The Fit Is IT!!" He said no, I gave it to him – and the next day he said How Come You Did Not Share This With Me Before?
So – if you have NOT purchased and read my book on Custom Club Fitting I hope you will consider doing so. Not because I am going to become a millionaire from the profits – but because I believe, as I did when I wrote it, that it contains useful, simple information about custom fitting that all golfers need to know. So – here is the link to purchase the book:
Link To Purchase "The Fit Is IT!!
Taking YOUR Game To New Heights!
Tony