Why "Flexibility" Can Trump Consistency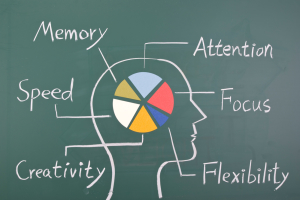 This weekend Noa Kageyama, who writes the BulletProof Musician blog post, published this very interesting post that I think puts a new perspective on the value of effective golf practice…
"Your Brain Isn't Wired For Consistency"
I am not sure I have really thought about the importance of creating FLEXIBILITY in my golf game and my golf shots. But it seems that creating flexibility – for sure in your Short Game Shots – is a valuable way to help you lower your scores and improve the fun you have on the golf course. Here are a few additional thoughts I have on this…
First – Knowledge Is ALWAYS Power! If you think about it, does it not make sense that our insides would be structured for flexibility rather than consistency? And does this not provide good news about our potentials and capabilities to do things we never thought we could?

Second – being built for flexibility is right in line with the modern Motor Learning knowledge about how we should practice to improve our games. In terms of short game practice – yes, you might spend a few minutes each session working on some fundamentals. But then hitting lots of different shots to different targets from different lies with different clubs simply makes sense!

Finally, maybe a good thing to track in your next few rounds is this. What was the condition of your golf ball for each of the short game shots you hit? How many were with a perfect flat lie, soft grass under the ball? OR how many uphill, downhill, thick rough, no dirt under the ball? Does this give you any suggestions on how you the short game shots you should practice?
Let me end with two additional short game and practice improvement links I found this week, and then a quote…
How Do YOU Supercharge Your Short Game Practice? – Please Comment!
Taking YOUR Game To New Heights!
Tony