Podcast: Play in new window | Download
Highlight Topic Interviews From The
10th AGCP Custom Club Fitting Roundtable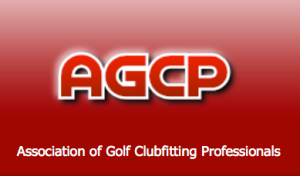 Welcome to Episode 41 of The Golf Improvement Podcast. Dedicated to bringing you useful information on custom club fitting, short game improvement, and effective practice techniques to Take YOUR Game To New Heights!
Show Notes:
Another successful AGCP Roundtable – the 10th!
Highlights from some of the 10th AGCP Roundtable Presentations:
Roy Nix – AGCP Founder – discusses how the AGCP was started, and about the Mastermind Learning Principle that is the foundation of the AGCP Learning Environment.

Keith Chatham from Precision Fit Golf in Kerrville, TX – discusses about How To Fit For Custom Face Angles and about his BMT Iron Shaft Matching Process.

John Schiavone from Rocket Science Golf in Staten Island, NY – discusses about his Roundtable presentation Using "Strokes Gained Saved" As A Basis To Determine Best Fit.

Dave Hohnke (Custom Club Fitter and Asst. Golf Coach at Indiana University) – discusses his "Scoring System for Club Fitting" booklet and process.
Thanks Guys for your contributions to another great AGCP Roundtable!
Useful Web Links:
To find an AGCP Custom Club Fitter in your area – Click HERE!
To learn about my Amazon Kindle Book Promotion on December 14 to 18 – Click HERE!
Taking YOUR Game To New Heights!
Tony