Podcast: Play in new window | Download
Dave Hohnke Shares Valuable Wedge Fitting Insights
To Help Golfers Improve Their Short Games!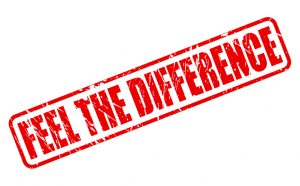 Welcome to Episode 58 of The Golf Improvement Podcast. Dedicated to bringing you useful information on custom club fitting, short game improvement, and effective practice techniques to Take YOUR Game To New Heights!
Show Notes:
Interview with Dave Hohnke – Master Professional Clubfitter, and Assistant Golf Coach at Indiana University.
Tony starts out talking about how he recently rebuilt his wedges – based on Dave's suggestions – and the enhanced performance he is achieving with them!

Dave discusses how he came to the principles he presently uses in recommending wedge lengths and wedge shafts for golfers.

He talks about the concept of a "Spinner Wedge" and what that means in terms of using 8 iron shafts in wedges – and how this influences wedge performance.

Dave gives advice to golfers on how they should consider setting up their wedge set, and the value in this (constant length, softer wedge shafts).

He gives some Final Advice and Words to golfers on how to choose their wedges – AND also discusses the value for club fitters to attend the November AGCP Roundtable!
Your advice is making a difference in my personal short game – Thanks Dave!
Useful Web Links:
To learn more about the November AGCP Clubfitters Roundtable – Click HERE!
Taking YOUR Game To New Heights!
Tony