What Golf Club Experiment Would
YOU Like To Perform?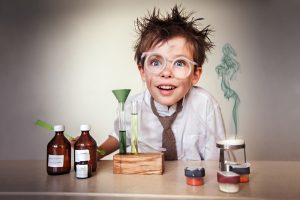 For at least the past 5 years, I have played with a Wishon 919 THI driver that is 44-1/4 inches long, with a 69 gram shaft, and a 12 gram counterweight in the butt end of the club. However, on our AGCP internal club fitting forum, we have talked a lot lately about the benefits of testing with different club balance points, and how balance point can influence the performance of clubs. So I decided to build a "test club" for myself and see what I can learn.
I built a new 919 driver with an Aldila NV 55 R shaft – slightly stiffer flex profile than my present driver shaft, and 55 gram shaft weight – 45-1/4 inches long, and with an overall club MOI of 2850 – about 50 points higher than what I presently play with. Not only will I see how this longer and "MOI heavier" club performs compared to my present driver – but I will do some balance testing with 12, 20, and 30 gram butt counterweights, and also with 20 and 50 gram "Opti Vibe" weights that I can put at different locations down the shaft. It will be fun to determine if there are any club balance setups that can make a significant difference in how this club performs for me.
In the spirit of my desire to do a lot more "testing on myself" of different club fitting concepts, this September at the Centennial Golf Academy will be Golf Club Experiment Month. Every Saturday in September I hope to work with a few of you – for about an hour – on some element of custom fitting that might benefit your game. I plan to work with the first 10 golfers who correspond with me. The catch? – you will need to propose something for us to test. Examples might be hitting a shorter driver than you are playing with, testing with different types of counterweights in your driver, irons, or putter, seeing how different golf balls can perform for your game – well, if there is something you always wanted to find out about, September is your month!
So if you are interested in participating in the September Golf Experiment Month at the Centennial Golf Academy, email your idea to me at tony@gameimprovementgolf.com. This should be fun!
And for those of you who are not close by – what club experiments would YOU want to do if you could visit my fitting facility? Love to hear from you in the Comment Section Below!
Taking YOUR Game To New Heights!
Tony
Click HERE – Receive My Blog and Podcast By eMail