Podcast: Play in new window | Download
Learn How "Winning At Sport"
Can Help YOU Play Your Best Golf!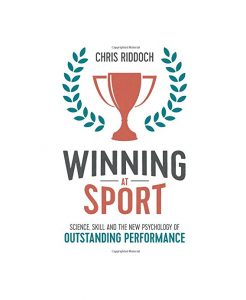 Welcome to Episode 68 of The Golf Improvement Podcast. Dedicated to bringing you useful information on custom club fitting, short game improvement, and effective practice techniques to Take YOUR Game To New Heights!
Show Notes:
Interview with Dr. Chris Riddoch – Sport Scientist and author of the new book "Winning At Sport."
Chris discusses his background in sports performance improvement, and what led him to write "Winning At Sport."

He talks about his scientific approach to writing books that present clear and useful performance improvement information.

Chris talks about some of the specific things he presents in the book chapter "Practice With Your Animal." In particular two topics – "Beginners are like experts – almost" and "Old way – new way."

He discusses some of the very important Mindfulness concepts and approaches that can help golfers and all athletes play their best.

Chris summarizes Coaching Principles that can help coaches help their teams achieve success.

He talks about – based on the information in "Winning At Sport" – the things that have had the most positive influence on his personal golf game.

Finally, Chris provides some Final Words and Suggestions to golfers to help them improve their games and win more!
Thanks Chris – what a valuable resource for golfers!
Useful Web Links:
To learn more about "Winning At Sport" and Chris Riddoch's two other golf improvement books – Click HERE!
Taking YOUR Game To New Heights!
Tony