Podcast: Play in new window | Download
Supercharge Your Golf Practice
To Play YOUR Best Golf!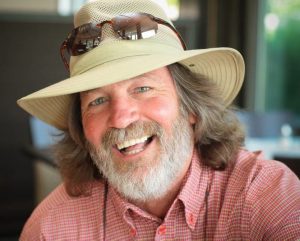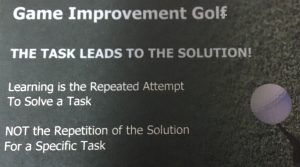 Welcome to Episode 69 of The Golf Improvement Podcast. Dedicated to bringing you useful information on custom club fitting, short game improvement, and effective practice techniques to Take YOUR Game To New Heights!
Why do YOU Practice?
What do YOU do to make your Practice Most Effective?
Show Notes:
The First Annual Christmas Podcast Interview with Mike McFadden – 30 year PGA Golf Professional, Custom Club Fitter, and Sports Director at the Jakobsberg Hotel and Golf Resort in Jakobsberg, Germany.
Mike talks about what The Game Of Golf means to him and the Three Types of Golf Skills.

He discusses the importance of Focus in Practice – and the Three Types of Important Practice Focus.

Mike gives us a LOT of information on how to Set Up Your Practice – talks about Task Constrained Training – and some types of Constraints you can use in your practice.

"Errors Are GOOD In Practice" – Mike tells us why this is an absolutely true statement.

Putting it all together – Some Final Words from Mike about making your practice help you shoot lower scores.

And Finally A Bonus – Mike talks about his Coming New Web Site that will include many Golf Improvement Videos!
Thanks Mike!
Three Thoughts To Help You
Improve Your Game In The New Year!
Remember this statement to help improve how you practice:
"THE TASK LEADS TO THE SOLUTION. Learning Is The Repeated Attempt To Solve A Task. NOT The Repetition Of The Solution For A Specific Task."
Listen to this podcast again once a month for the next three months – and Write Down some new Practice Nuggets each time you listen to it.
Finally – Watch in the coming months for Mike's New Golf Improvement Video Web Site!
Taking YOUR Game To New Heights!
Tony