ACCRA Golf – Dedicated To Custom Club Fitting Success!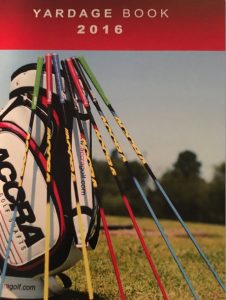 It is great to be in Orlando again during PGA Equipment Show week. Day One of being at the Show for me always includes participating in the ACCRA Golf Demo Day. More than 120 of the best custom club fitters in the world again got to spend time with the ACCRA team, learn about new products and efforts to support custom club fitting, and also play some golf with friends.
Gawain Robertson, one of the founders of ACCRA Golf, spent about an hour in the morning telling all of us about some of the exciting new things that ACCRA will be doing in 2016. The two biggest things he talked about were these…
Gawain announced a new partnership with the True Temper golf shaft company. For ACCRA club fitters, this partnership is going to be called "True Temper Plus." All of the well-known True Temper products (Dynamic Gold and Rifle steel shafts, Graffaloy wood shafts are examples) will be available to club fitters through this partnership. True Temper also is making a commitment to enhance their support of custom club fitters through some new initiatives that will be announced later.

Gawain talked about a number of new shaft offerings. The most interesting of these is a new line of constant weight iron shafts that will be available to club fitters – called iCWT. These shafts will be available in 75, 85, 95, and 15 gram weights.
Thanks ACCRA Golf for all that you do to support custom club fitting – and golfers!
(And PS – stay tuned later in the week for some additional highlights from the 2016 PGA Show).
Taking YOUR Game To New Heights!
Tony