Podcast: Play in new window | Download
Achieve YOUR Golfing Potential!
Learn How From Mike McFadden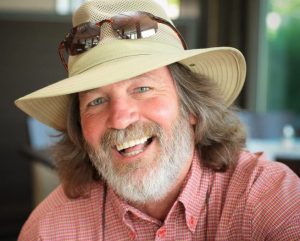 Welcome to Episode 119 of THE Golf Improvement Podcast!  Dedicated to sharing useful information on true custom club fitting, short game improvement, and effective practice techniques.  I Create Exceptional Golf Clubs – You Shoot Lower Scores!
Show Notes:
Welcome Back Mike McFadden – 30+ year German PGA Teaching Professional, True Custom Club Fitter, and Sports Director at the Jakobsberg Hotel and Golf Resort in Jakobsberg, Germany.
Mike shares some of the "fun stuff" he has been able to achieve – and help others to achieve – in 2018.

He talked about some golf improvement efforts that "anyone can try, not just theory!"  He noted that "Learning Takes Place Where Awareness If Focused," and mentioned the great book Be A Player.

Mike noted his concern that many golfers are "not up to date with much of the good golf improvement information that is available."  He shared some examples of information that all golfers who want to play to their potential should use.

He noted some of the most important links between teaching professionals and true custom club fitters and club builders – and how these links need to be improved for the benefit of golfers.

Mike shared his favorite Success Story from 2018 – Achieving The Possible!

Finally, Mike shared some Final Words to help golfers Play Their Best Golf in 2019!
Mike Thank You for Sharing Your Golf Improvement Knowledge!
Useful Web Links:
Learn more about Mike McFadden at  True Custom Fitting – CLICK HERE!
Purchase the wonderful book Be A Player! – CLICK HERE!
I CREATE EXCEPTIONAL GOLF CLUBS
YOU SHOOT LOWER SCORES!
TONY