Podcast: Play in new window | Download
Adam Young Shares "The Tech" To Help You
Maximize YOUR Driving Distance!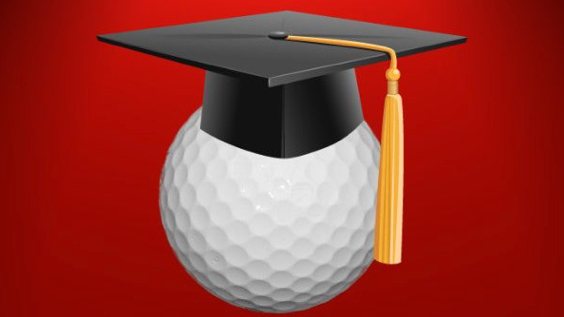 Welcome to Episode 127 of THE Golf Improvement Podcast!  Dedicated to sharing useful information on true custom club fitting, short game improvement, and effective practice techniques.  I Create Exceptional Golf Clubs – You Shoot Lower Scores!
Show Notes:  
Welcome back Adam Young from Adam Young Golf – author of the best-selling book The Practice Manual.
Adam shares some of the recent changes in his life – in particular, his recent move with his wife to Las Vegas, and how they decided to relocate there.

Tour Pros who hit the ball far launch the ball HIGH – in the range of 135 feet at the apex.  He shares why this is no surprise to him, and how Tour Pros now work to optimize their driving launch and spin.

Adam personally taught himself to increase his driving distance by about 50 yards!  He shares some of the discoveries he made when he created this personal change.

In his most recent video, on "3 Things To Guarantee Distance For Golf," he showed a great chart comparing Average and Optimal Driver Smash Factor, Launch, and Spin.  He talks about the importance of optimizing these three parameters to hit the ball far!

Adam shares some of the Concepts (a key word!) he often uses with golfers to help them self-learn to optimize their driving performance.

He shares some of his personal knowledge for helping older golfers and female golfers hit their drives longer.  A few surprises here!!

Finally, Adam shares how the information in his Strike Plan and Next Level Golf programs can help golfers who want to optimize their club performance and play their best golf.
Thanks Adam for your tireless efforts to create useful golf improvement content for golfers!
Useful Web Links:
Learn more about Adam Young and Adam Young Golf – CLICK HERE!
Learn about Adam's bestselling book The Practice Manual – CLICK HERE!
Shout Out! Thanks to Roy Nix, the President and Founder of the Association of Golf Clubfitting Professionals – AGCP – for your tireless efforts to help true custom fitters learn and improve the art and science of club fitting and club building!
I Create EXCEPTIONAL GOLF CLUBS
You SHOOT LOWER SCORES!
TONY