Driver Center Face Contact And The 

Gear

 Effect:
Minimize The BIG Miss!!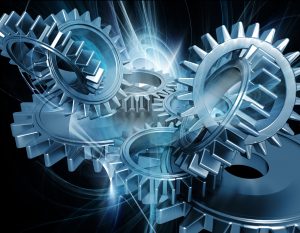 When you hit the center of the driver face, you will optimize your Driver Smash Factor – optimize ball speed – and help to maximize driving distance.  But – can there be MORE value to center face contact?
Recently I completed an on-line Trackman University training course – and learned and reinforced my knowledge of some important custom fitting basics.  
Driver faces have a bulge or face curvature to make use of what is called the GEAR EFFECT.  The relationship between driver face bulge and gear effect is described clearly in a Dave Tutelman web site article – At This Link.  The driver face bulge compensates for the gear effect for off-center driver face contact.
Now it gets more fun!  It is actually possible to create a straight driver shot with an off-center contact.  How this can happen is described in these two videos – Gear Effect, Spin Axis II, and Straight Shot.  As an example – if you have an outside-to-inside club face and face open to the path, you can potentially create a straight shot (or at least less shot curvature) if your contact is on the toe of the golf club.  
But now – how about these combinations….
Outside-to-inside path, face open to path, contact on heel – BIGGER Slice, BIGGER Miss.
Inside-to-outside path, face closed to path, contact on toe – BIGGER Hook, BIGGER Miss.
So the gear effect and driver design can for some shots help compensate for slices and hooks – but can also sometimes enhance slices and hooks.  You might – on the driving range or on the golf course – look at where you make contact on the face and compare that to the ball flight you created. 
All in all – playing with a custom fit driver that helps you create More Consistent Center Face Contact is the way to go!
I Create EXCEPTIONAL GOLF CLUBS
You SHOOT LOWER SCORES!!
Tony