Yep – Fairway Wood "WRIGHT" 

Fitting

 Magic!
ACTUALLY – What TRUE Custom Fitters Do…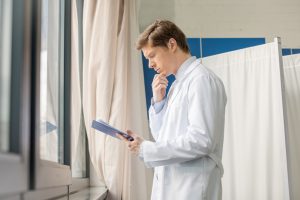 Doctor WRIGHT Is In!  Actually, I hope you enjoy first reading what my friend Dr. Brandon Horvath wrote me about the work I did to help him create – as he said – his 4 wood weapon!
==========
"Tony has helped me over the last several years learn about how important it is to find the optimal weight/feel of golf clubs, and how it is measured through the MOI of the entire club.  That number, which is personal, and thus difficult for anyone but a custom club fitter to help you with, is critical to your clubs feeling like weapons in your hands.
An example was my recent upgrade to a Ping G400 fairway wood.  We measured the club, and it was very light for my feel – even though the swingweight was "correct!"  After consulting with Tony, we decided to get a heavier weight for the head, and the club performance immediately improved!
I recently played in a tournament in San Diego where I hit one on a par 5 into the wind from 236 yards, to about 15 feet!  Again, just this past week, on a difficult driving hole with OB right and water left, I hit the fairway wood off the tee 256 yards down the middle!  
Having a club that feels "right" in your hands is really important to making sure your clubs work for you and not against you – and only your custom club fitter can do that!!"
==========
The start of my efforts with Brandon are as important as the end result.  Brandon wants superior performance from his golf clubs, and he trusts me to create that for him.  Brandon and I know the best total club MOI for his driver that feels best and creates best performance (about 2890).  I find from experience that most often the MOI of a golfer's best-fit fairway woods will be close to that of his or hers best-fit drivers.
Above Brandon said at the start his 4 wood felt "light" – was it ever!  We found a new screw-in weight for his 4 wood – adding about 14 grams of weight to the club.  The final 4 wood MOI was 2880 – on the money!  And interestingly – the final 4 wood "swingweight" was D-6 – you will not find clubs with that high a swingweight "off the rack."  The results for Brandon speak for themselves.
Weight Fitting For Fairway Woods Is Hugely Important For EXCEPTIONAL Performance.  Just part of what I – and other true custom club fitters – do!!
I Create EXCEPTIONAL GOLF CLUBS
You SHOOT LOWER SCORES!
TONY