Improve YOUR Putting Perspective
And Shoot Lower Scores!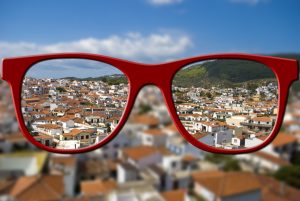 For the second year, I am having a delightful time helping a middle school golf team improve their putting.  One of the best female golfers on the team likes to practice 20 foot putts with the expectation of making them.  What do you think – is this a good putting practice expectation for her – or even for PGA Tour Players? Below are two links to information about expectations you should have for making 20 foot – and also 10 foot – putts.  
Michael Kanski – Tour Player 20 Foot and Longer Putt Data
Mark Broadie – "Ten, The Hard Way"
To quickly summarize this information…
Great PGA Tour Putters make 2 putts from outside of 20 feet – Per 72 Hole Tournament.  From the standpoint of mortal golfers, if you make "1/2" a putt each round you play from 20 feet and longer, you are as good as the best of the best from those distances!

PGA Tour Putters make about 40% of their putts from 10 feet – and mortal putters make about 20% of their putts from 10 feet.
If you are looking for thoughts on how to practice your putting to improve – These Results Are Good News!  Because they suggest that practicing 20 footers with the intent of getting great at making them is not the way to go.   Practice and Get Great at making 3 to 5 foot putts with all types of breaks.  Get Great at Speed Control for your 20 foot and longer putts to tap in – less than 2 feet from the hole – distances.  You WILL Shoot Lower Scores!
Bringing YOU The Custom Club Fitting Experience
Of Your Life – AND Lower Scores ALWAYS!
TONY