J. C. Penney's Tag Line – "When It Fits, You Feel It!"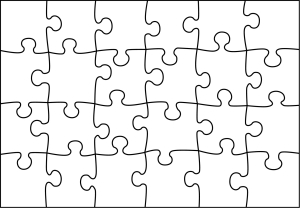 I think it was about a year ago when I heard J. C. Penney's tag line "When It Fits, You Feel It!" Darn – frustrating that I did not think of this as a tag line for my custom fitting help for golfers (but good for Penney's for thinking of this for them!).
All the same – we recently had great fun in two driver fittings that illustrate the importance of great feel in custom fittings:
The first was for a friend from Las Vegas who I roomed with on our recent golf trip. He was playing a 46 inch driver with a 2 degree closed face (draw bias). He hits a lot of good drives, but has be very careful in his swing to not hit big hooks – so he sometimes hits pushes. We found a good combination for him – Wishon 919 driver with 13 degrees of loft and 0.5 degree closed face angle, 48 gram Aerotech shaft, 45-1/2 inch driver length. He carried his first shot with this test club about 7 yards longer than with his present driver. But the best part of the new driver is that he now hits a slight push or a little draw – and does not have be so careful with his driver swings. And his driver smash factor increased from about 1.42 to 1.46 – more center hits.

The second fitting was with a golfer who was also playing with a 46 inch driver, who again had an inside to outside swing path, and whose bad miss was again a big hook. Getting the club face and club path at impact close to each other is a key to hitting straighter shots. For him, the best combination was a Wishon driver – 10.5 degree loft and 0.5 degrees closed face, a shaft that was tip soft because he has an early release, a 44-1/2 inch driver length, and 12 grams of added weight (using lead tape) to the driver head. When we went from 8 grams to 12 grams of head weight, his carry distance increased (first shot) by more than 10 yards. His driver smash factor increased – compared to his present driver – from 1.41 to 1.49, his carry and total distances increased, and he loved the overall feel of the new driver.
So when you hear J. C. Penney's TV ads, I hope you will consider buying what they are selling – but maybe also think – just a little? -about how custom fitting can help your golf game!
Taking YOUR Game To New Heights!
Tony