My Recent Fluid Motion Factor Instructor Certification
AND Some New Demo Putters To Test!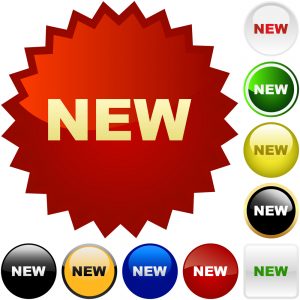 In my podcast last week, I promised to reveal some new initiatives that I have been working toward – and two very satisfying ones were completed. Here is a small amount of background on them.

For the past three months I have been working toward completing a certification to become a Fluid Motion Factor Instructor. As described by Steven Yellin – the developer of The Fluid Motion Factor – this process allows golfers to "set up by design, what they usually experience by chance, when playing their best." Steven has spent more than 38 years working on developing The Fluid Motion Factor process. In fact, this year's NCAA Women's Champions from the University of Washington use and strongly endorse this process.
Three months of watching training videos and three different exams later, I am now a Certified Instructor. To learn why and how this process works – and it DOES (personal experience) – contact me. Learn how to "Bury The DNA Goal!"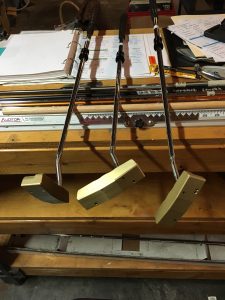 At the 2016 PGA Equipment Show, there was a huge amount of buzz about the Edel Golf Torque Balanced Toe Up Putters. My friend Scott Sikorski, the Edel Regional Master Fitter located in Crossville, TN has had great success with these for many golfers he has fit.
I also have a very good friend Bob Uebelhor, an AGCP Master Club Fitter, who has been demonstrating the benefits of Toe Up Putter Balancing at the AGCP Roundtable for a number of years. Bob designs and builds putters, and has developed a putter bending machine that he uses to create different types of putter head balancing – such as Toe Up, Face Balanced, and different amounts of Toe Hang.
Recently I had Bob build three different putter heads for me – one Toe Up Balanced, one Face Balanced, and one about 75 degree Toe Down Balanced. These three putters are shown in the picture above. These putters also have adjustable length shafts, so that the putter lengths can be varied between 32 and 38 inches.
If you want to experience how different types of Putter Face Balance can influence your putter face rotation and stroke, please contact me to set up a time. One of these balance options might feel amazing in your hands!
Taking YOUR Game To New Heights!
Tony