Shorter And Heavier Drivers:
Can Be LONGER And STRAIGHTER!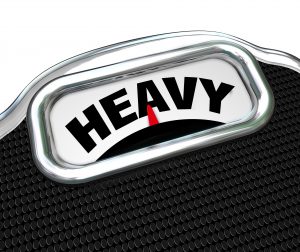 Enjoy these two short videos of two great drivers of the golf ball – Ben Hogan and Sergio Garcia!
Ben and Sergio have two important things in common with their drivers.  Hogan's driver length was 43 inches – and Sergio's driver is somewhere between 43 and 44 inches long.  The OTHER thing their drivers have in common is that they play HEAVIER shaft weights than most mortal golfers now play in their drivers (often 50 and 60 grams).  I do not know Hogan's shaft weight for sure, but it looks like a steel shaft so most likely weighs more than 100 grams.  See This Article about Sergio's golf clubs – his driver shaft weighs about 100 grams, and he also has counterweights in the butt end of his driver.
Oh – reminder – off the rack drivers golfers are "fit" with are typically longer than 45 inches.
Now just think of the word HEAVIER – it just sounds like something that can mean SLOW and SHORT.
This Golf Digest Liam Mucklow article (thanks Bob Williams!) suggests, however, that "A lighter shaft rarely leads to a faster swing."  The combination of a driver length that puts a golfer in a more athletic setup position – to make a better swing and also to create more center contact shots – and a heavier shaft weight in combination with that shorter length often leads to longer and straighter drives.
In my 13 years as a custom fitter, I have only successfully fit ONE driver that was longer than 45 inches long.  All of my driver test club shafts are from 43-1/2 to 44-1/2 inches long, with shaft weights varying from 55, 65, 75, 85, and 130 (yes, a steel shaft!) grams.  
MY recommendation for YOUR next custom driver fitting – START shorter and heavier – you may be pleasantly surprised by the results!
=========================
(Next week I am off to my yearly overdose of custom fitting learning – at the 14th Annual AGCP Roundtable.  We will definitely talk fitting for shaft weight there – and other great topics.  Watch here on my podcast next week for some details!).
I Create EXCEPTIONAL GOLF CLUBS
You Shoot LOWER SCORES!
Tony