PGA Tour Now Publishing
Tour Pro Strokes Gained Data!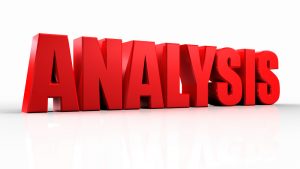 The PGA Tour has a Mobile App you can download onto your smart phone – and you can follow the status of the different tournaments pretty much real time. I have been doing this for a few years now, and this past weekend clicked on the details for one of the players I usually follow. And Surprise Surprise – there are some new and interesting statistics now available for all of the PGA Tour Players – data on "Strokes Gained" for five different shot categories.
"Strokes Gained" is a concept that was developed by Dr. Mark Broadie and discussed in detail in his excellent book Every Shot Counts. Strokes Gained is a way to compare the performance of different Tour players, and Strokes Gained Putting has been a metric for comparing how different Tour players perform on the greens. If you love details you need to read the book (!), but if you want a more simplified explanation of Strokes Gained you can read this description.
At the end of May, the PGA Tour announced that they are expanding the Strokes Gained data that will be available for Tour pros. In addition to Strokes Gained Putting, data is now available for SG Off the Tee, SG Approach the Green, and SG Around the Green. And – if you have the mobile app I discussed earlier, all of this data is displayed for each tour pro. Pretty neat and fun to look at!
The Tour also created an article that shows the Strokes Gained Leaders in these different categories. Interesting that Dustin Johnson has not been one of the Strokes Gained driving leaders (since he was +2.5 Strokes Gained Driving at Oakmont), and interesting that Jim Furyk has been the Strokes Gained leader in Approach Shots (as he was at Oakmont!).
So have at taking a look at Strokes Gained information for some of your favorite players! You might be surprised at where their games are strong, and where they are probably looking to improve their games.
Taking YOUR Game To New Heights!
Tony