Uncovering The Truth About Golf Clubs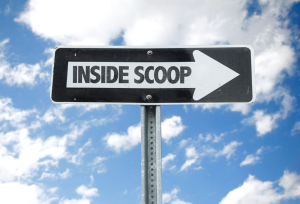 At the end of another great week of learning about custom club fitting at the 10th Annual AGCP Roundtable, I went to early mass on Sunday. One of the readings was from the Book of Revelation, so I expected the priest talk about the end of the world. But he surprised me, because he said this definition of the word "apocalypse"
apocalypse – translated from the Greek, is a disclosure of knowledge;
i.e., a lifting of the veil or relevation.
And wow – I immediately knew (hopefully God not mad at me for thinking about this in church!) I had the topic for today's blog post!
This is a part of what the best custom club fitters do – disclose knowledge and lift the veil of misinformation. There is a huge amount of misinformation out there about golf clubs – for example, it is simply not true that ever year the newest driver "innovation" will get you 15 more yards of distance.
I hope that you are getting the truth from me in my blog posts, podcasts, and newsletter – this is certainly the intent of everything I write.
So – Today – I rededicate myself to doing all I can to let you know the truth about golf clubs, and the things you need to know about them to play your best. If you have ANY question about golf clubs that you would like answered – PLEASE ASK! I would love to help you know more and play better. And if I cannot answer your question, I know I can find someone with the knowledge to answer it.
Have a question about golf clubs and custom club fitting – PLEASE COMMENT BELOW!
Taking YOUR Game To New Heights!
Tony