Custom Club Fitting, Short Game Improvement, and
Effective Practice Techniques!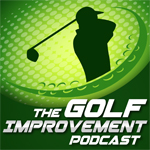 Has it really been one year since the launch of The Golf Improvement Podcast? It hardly seems that long. Here is the breakdown of the content from this first year:
27 episodes

9 on custom club fitting, 7 on putting improvement, 10 on effective practice techniques, and 1 welcome

Most importantly – 24 interesting and terrific experts who did interviews!
My thanks to EVERYONE who did a podcast interview with me this year. I hope you listeners had as much fun learning from each and every interview as I did.
Below is a link that will take you to all of the Year 1 Podcasts:
Link To The Archive For Year 1 Episodes Of The Golf Improvement Podcast
And for those of you who wish to subscribe through iTunes to listen to The Golf Improvement Podcast – Click HERE!
This coming Tuesday I do the first interview for Year Two – and already have 5 terrific interviews scheduled. I hope you keep listening!
Taking YOUR Game To New Heights!
Tony