Yep – The Quadruple Blog Post!
(something just a little different…)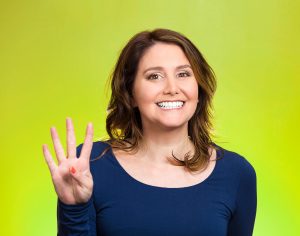 How about we change it up just a little bit this week – four small tidbit blog notes…
WHOOP Fitness Tracker.  I have been wondering about WHOOP for a month or so now, and a week ago took the plunge.  It is a wearable sensor that links to your smart phone – and is designed to help you balance your strain, recovery, and sleep.  The PGA Tour Golfers are wearing WHOOP (LPGA too!), and just a few days all of the members of the University of Tennessee Athletic Teams are now using it.  In one week, using the data from WHOOP has helped me to start improving and balancing the stress and recovery in my life.  Listen to this Golf Science Lab Podcast about WHOOP for a good overview.  I am all in!
The LA Golf TRONOS Shaft And KRANK.  This week I will be doing a custom fitting with a pretty strong golfer – 115 to 120 mph driver swing speed.  One of the shafts I will test with this guy is the LA Golf TRONOS Shaft – 75 X.  This is the "Bryson Shaft."  My friend Russ Ryden – GolfShaftReviews – just published the EI profile for this shaft on line (THANK YOU!).  As you might expect IT IS DIFFERENT!  This does not mean it is a magic shaft, but it will be interesting this week to test with this shaft and others from Aldila, KBS, and Aerotech – and the new design KRANK Formula 11 driver head.
Great Mizuno Iron Testimonial!  A golfer waited from March through early June to do a Mizuno iron fitting with me.  Mizuno MP 20 MMC heads, KBS C Taper Lite R shafts, and I rebuilt them to be MOI-matched throughout the set.  Here is his reply after he played his first round with them…
"Hey Tony thanks for checking in. I absolutely love the feel of the new irons. The shots I hit well yesterday I hit really well. Definitely a much better feel than my old clubs. After getting used to swinging them on the front nine I shot the best 9 hole score on the back that I have in a long time. Couldn't be happier with them and look forward to continuing to see better results on the course. Thanks again for all your help in this process."
Testimonials like this one always make my day!!
See You In September!  I have decided that – during my August birthday month (71, as always all presents accepted!) – no blogs, podcasts, and newsletters.  I will continue to do custom fittings and putting improvement sessions next month.  Rather than talk in more details here, I will share more in my podcast next Monday.  
I Create EXCEPTIONAL GOLF CLUBS
You Shoot LOWER SCORES!!
Tony – STAY SAFE!!