Podcast: Play in new window | Download
YES – 71 And Counting!
Learn About My Personal August Golf Birthday Present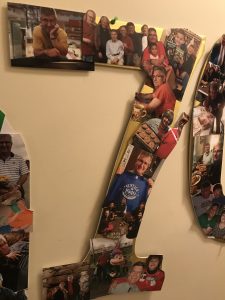 Welcome to Episode 156 of THE Golf Improvement Podcast!  Dedicated to sharing useful information on true custom club fitting, short game improvement, and effective practice techniques.  I Create EXCEPTIONAL GOLF CLUBS – You Shoot LOWER SCORES!!
Show Notes:
Happy 71st Birthday To Me on August 3!

I have decided to spend more time playing and practicing golf in August as a personal birthday present.

So – no podcasts, blogs, or newsletters in August!

I will continue to do custom fitting and putting coaching sessions in August.

So – back in September!!

Game Improvement Golf has been VERY healthy in 2020.
One More Thing – The WHOOP Fitness Tracker is AMAZING!!
Shout Out!!
Thanks Lance Reader and the KRANK Golf staff for all you have done the past few months to set up my new and amazing KRANK driver fitting system.
Thanks to ALL OF YOU for being here and for your continued support – you keep me ENERGIZED!!
I Create EXCEPTIONAL GOLF CLUBS
You Shoot LOWER SCORES!!
Tony – STAY SAFE