12 Questions To Help You Evaluate
Your Putting Performance!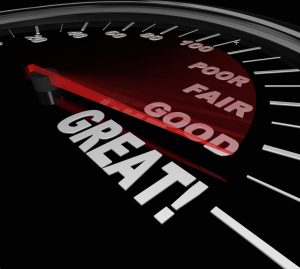 Learning what golfers think about their putting performance is always one of the first steps in helping them to improve it. About a month ago, I attended a Science and Motion Sports (SAM) PuttLab Putter Fitting training at the 2016 PGA Equipment Show. This class was taught (very well!) by Marco Burger from HIO Fitting in Germany.
Marco presented a list of 12 questions he always asks golfers who want to improve their putting. I have wanted to add a Putting Evaluation Form to my web site for a long time now – and Marco agreed that I could list his questions on my site as long as I acknowledged where they came from.
This week I will add this new putting form to my web site. But I thought you might like to see the questions today – and also to help me if you have any ideas to make these questions even better. So here they are…​
How many putts do you average per round?

Would you describe yourself as a good or poor putter?

How often have you changed your putter?

Do you have a typical putting problem? If yes, what is it?

Do you miss more putts right or left?

Do you prefer short or long putts?

Is green reading an issue for you?

Do you try to follow a certain technique for your putting stroke? If yes, please describe it.

Do you practice your putting regularly? If so, how much each week.

Do you prefer heavy or light putters?

What is more important for you – the design (looks) or the performance of your putter?
I think these are a great set of questions. But I also hope you can – if you have any thoughts of other questions to add to the evaluation – share these with me.
Please Comment Below On Two Questions…And THANKS For The Help!
Which of these questions seems to be most important for you?

Are there any additional questions that you suggest I should add to the Putting Evaluation Form?
Taking YOUR Game To New Heights!
Tony