Podcast: Play in new window | Download
Learn To Improve Your Golf Practice!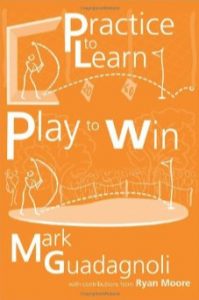 Welcome to Episode 14 of The Golf Improvement Podcast. The podcast dedicated to bringing you useful information on custom club fitting, short game improvement, and effective practice techniques to take YOUR game to new heights!
Show Notes:
Why learning how to practice golf effectively is Good News!
Interview with Dr. Mark Guadagnoli, author of "Practice To Learn, Play To Win"
Mark talks about the bet that got him engaged in Golf Improvement.
Mark discusses some of the most important advances in knowledge of how golfers should practice.
Mark discusses 3 Goals of Practice – "Discovery, Re-Discovery, and Refinement"
Mark talks about some of his most satisfying golf success stories.
Mark suggests 2 practice tasks that can significantly improve how golfer practice to play their best.
Great information for golfers, Thanks Mark!
Useful Web Links:
To purchase "Practice To Learn, Play To Win" – Click HERE!
To learn more about Triad Consulting Inc. – Click HERE!
What did you learn to improve YOUR game? – Please comment below.
Taking YOUR Game To New Heights!
Tony
Click HERE – Receive My Weekly Podcast and Blog By eMail