Podcast: Play in new window | Download
Assess Skills – Plan – Stick To The Process!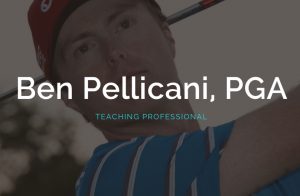 Welcome to Episode 23 of The Golf Improvement Podcast. Dedicated to bringing you useful information on custom club fitting, short game improvement, and effective practice techniques to Take YOUR Game To New Heights!
Show Notes:
Interview with Ben Pellicani – Pelli Golf and Asst. Golf Coach, Lipscomb College
How Ben became a golf instructor and putting instructor.
Assessing Putting Skills and Creating Long-Term Improvement Plans.
Some suggested putting improvement tasks and drills.
Putting improvement success stories – sticking to the process!
Specific takeaways for golfers who want to improve their putting.
Thanks Ben! And my final comments on the interview – Assessment, Planning, and Sticking to the Improvement Process.
Useful Web Link: To learn more about Pelli Golf – Click HERE!
Taking YOUR Game To New Heights!
Tony