Podcast: Play in new window | Download
The "Low Down" On Performance Based Golf Club Fitting!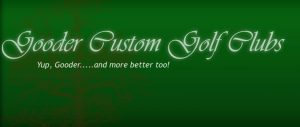 Welcome to Episode 24 of The Golf Improvement Podcast. Dedicated to bringing you useful information on custom club fitting, short game improvement, and effective practice techniques to Take YOUR Game to New Heights!
Show Notes:
Tony talks about a quote from the book Choke – "There are no short cuts."
Why not immediately think about and learn from your misses?
Interview with Bert Reich – Gooder Custom Golf Clubs.
How Bert became interested in custom club fitting.
Bert's experience – benefits of performance-based custom fitting.
Bert discusses Proper Distance Gapping in his custom fit clubs.
Interesting surprises and successes from Bert's custom fittings.
Bert's final words for golfers wanting to play their best golf.
Thanks Bert!
Useful Web Links:
To learn more about Gooder Custom Golf Clubs – Click HERE!
To get more "Low-Down" on Performance Based Fitting – Click HERE!
Taking YOUR Game To New Heights!
Tony