Podcast: Play in new window | Download
Using Neurofeedback To Play Your Best Golf!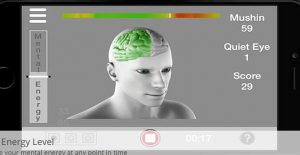 Welcome to Episode 42 of The Golf Improvement Podcast. Dedicated to bringing you useful information on custom club fitting, short game improvement, and effective practice techniques to Take YOUR Game To New Heights!
Show Notes:
230 golfers downloaded my custom club fitting eBook "The Fit Is IT!" last week – THANKS!
Interview with Graham Boulton, co-founder of the iFocusBand Mind Training Headset.
Graham talks about how he became interested in Neurofeedback and in developing the iFocusBand.

He discusses what goes on inside of golfers when they are playing their best.

Graham defines Neurofeedback and how using it can help golfers to play their best golf.

He talks about using iFocusBand and the "Quiet Eye" technique to help golfers improve their putting results.

Graham discusses some of his success in helping golfers who have the Putting and Chipping Yips (interesting!).

He talks about some Success Stories from golfers he has worked with who have used the iFocusBand.

Finally, Graham provides some Final Words for golfers who are interested in applying Neurofeedback and the iFocusBand to improve their golfing results.
Interview with Virgil Herring, the Director of Instruction at the Westhaven Golf Club in Franklin, TN and an Early Adopter of the iFocusBand. Virgil talks about how he first learned about iFocusBand, and his success his players have had using it.
Thanks Graham and Virgil for helping golfers learn how Neurofeedback and iFocusBand can help golfers reach their golfing potential!
Useful Web Links:
To learn more about the iFocusBand Mind Training Headset – Click HERE!
To learn more about Virgil Herring and Virgil Herring Golf in Franklin, TN – Click HERE!
To purchase iFocusBand from OwnMySwing, U. S. iFocusBand Distributor – Click HERE!
Merry Christmas, the BEST 2016, and YOUR BEST GOLF in 2016!
Taking YOUR Game To New Heights!
Tony