Podcast: Play in new window | Download
MORE Fluid Motion Factor Insights To
Help You Play YOUR Best Golf!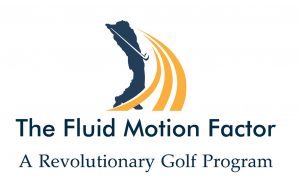 Welcome to Episode 65 of The Golf Improvement Podcast. Dedicated to bringing you useful information on custom club fitting, short game improvement, and effective practice techniques to Take YOUR Game To New Heights!
Show Notes:
Interview (return engagement!) with Steven Yellin – developer of the Fluid Motion Factor program which he teaches at the David Leadbetter Academy in Florida – and around the U. S. and the world!
Steven talks about what he has been doing the past few months – teaching the Fluid Motion Factor program to many teams and individuals.

He talks about what are typical "Light Bulb Moments" that golf teams and individuals have in applying the Fluid Motion Factor program to their games.

Steven explains his statement "The Quality of a Motion is Dependent on the Quality of the Gap."

He discusses a story he shared on his Facebook site related to a World Cup Soccer final between Germany and Argentina – and what it implies to golf and in particular putting improvement.

If Steven wrote a third book, he would title it "It's Just The Opposite: How Turning Your Understanding Of Golf Upside Down Will Flip Your Game Right-Side Up." He mentions some of the concepts that "could" be in that book!

Steven discusses some of the most satisfying teaching experiences he has had in the past year.

Finally he provides some Final Words for golfers to help them play to Their Potential.
Thanks Steven for sharing your golf improvement knowledge and insights with us!
Useful Web Links:
To learn more about the Fluid Motion Factor Program – Click HERE!
To follow Steven Yellin posts on his Facebook Page – Click HERE!
To learn more about Steven's two great books available from Amazon.com…
Taking YOUR Game To New Heights!
Tony