Podcast: Play in new window | Download
Know Your Putting Story
To Make More Putts!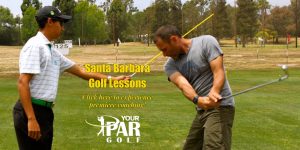 Welcome to Episode 80 of The Golf Improvement Podcast! Dedicated to bringing you useful information on custom club fitting, short game improvement, and effective practice techniques to Take YOUR Game To New Heights!
Show Notes:
My Challenge To YOU – Know Your Putting Story!
Interview with Preston Combs from Your Par Golf – Lead Coach at Don Parsons Golf Instruction in Santa Barbara, CA, and specialist in Putting Coaching and Improvement.
Preston talks about how he became a PGA Teaching Professional and Putting Improvement Expert.

In addition to using the SAM PuttLab, he talks about other (often simple!) putting teaching aids he uses in his putting coaching.

Preston shares the importance for golfers of "having a clear picture" of what they presently do in their putting strokes – and of what they can do to improve their strokes.

One of his great web site videos is "The Accelerating Putter Head." He talks about this myth in putting, and concepts golfers can use to improve their strokes and their speed control.

Preston shares some of the things he does to help golfers improve the Mental Side of their putting strokes, and some experiences he has had helping golfers improve in this area.

He discusses helping golfers become better at those important 3 to 5 foot putts – and why he likes seeing golfers become great at putting inside of 8 feet.

Preston gives us a preview of what will be coming on the soon-to-be-released SAM PuttLab 6 software update.

Finally – Preston shares some Final Words on specific things golfers can do to learn to putt their best!
Home Run Interview Preston, Thanks!
Useful Web Links:
To learn more about Preston Combs at Your Par Golf – Click HERE!
To learn more about the Visio Mi Putting Templates – Click HERE!
Club Fitting NOT Club Selling!
Tony