Podcast: Play in new window | Download
Use Putting Quiet Eye Techniques And MAKE MORE PUTTS!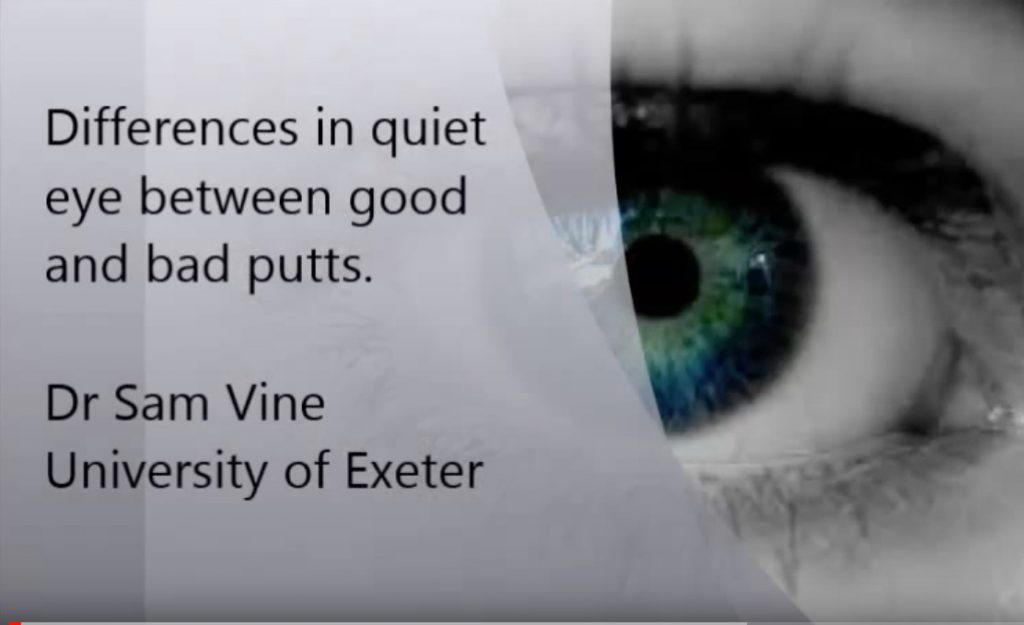 Welcome to Episode 92 of The Golf Improvement Podcast!  Dedicated to bringing golfers useful information on custom club fitting, short game improvement, and effective practice techniques.  Bringing You The Custom Club Fitting Experience Of Your Life – And Lower Scores ALWAYS!
Show Notes:
How I first learned – from Glen Coombe, the Putting Doctor – about Putting Quiet Eye Techniques.
Interview with Dr. Samuel Vine – Senior Lecturer in Psychology and Human Performance at the University of Exeter in the United Kingdom.
Sam tells His Story – how he first became interested in the science of Quiet Eye, and other research areas that he is interested in.

He provides an overview about what Quiet Eye is – and also what his research tells us about Why It Works to improve golf putting and other athletic performance.

Sam shares advice on Tasks Needed To Achieve Quiet Eye in Putting – and what golfers sometimes do to NOT be successful in applying Quiet Eye Techniques.

He discusses possible applications of Quiet Eye Techniques to other types of golf shots.

Sam talks about other research areas he presently works on – and interesting perspectives of things he has learned about "challenges and threats" in human performance.

He shares a few of his most satisfying successes in helping golfers to successfully use Quiet Eye to improve their putting performance.

Finally – Sam provides some Final Suggestions to golfers to help them to Play Their Best Golf!
Sam THANKS for sharing Practical Information to Help Golfers Play Their Best!
Useful Web Links:
To watch a Putting Quiet Eye Video – Click HERE!
To connect to Dr. Samuel Vine's YouTube Channel – Click HERE!
To view Dr. Samuel Vine's Research Profile – Click HERE!
Connect with Sam on Twitter at @samueljamesvine
Bringing You The Custom Club Fitting Experience
Of Your Life – And Lower Scores ALWAYS!
Tony