Podcast: Play in new window | Download
David Orr Shares Putting Improvement Knowledge
To Help Golfers And Putting Coaches!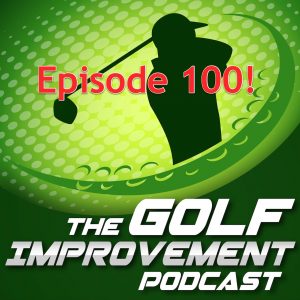 Welcome to Episode 100 of The Golf Improvement Podcast!  Dedicated to bringing you useful information about true custom club fitting, short game improvement, and effective practice techniques.  Bringing YOU The Custom Club Fitting Experience Of Your Life – And Lower Scores ALWAYS!
Show Notes:
Interview with David Orr – world renowned putting instructor and creator of Flatstick Academy – now at Pine Needles in Southern Pines, NC.
David shares his excitement about relocating Flatstick Academy to Pine Needles – actually a homecoming for him!

He shares the "Scooby Do Story" that many golfers come to him with about their putting – and the importance of golfers changing that story.

David believes that Putting Improvement Is "Always An Inside Job."  He shares why he believes this, and how golfers can change their internal mental stories and improve their putting.

He notes that putting instruction is also "An Inside Job" – and some important lessons he has learned from an instructor standpoint to help his personal putting instruction.

A golfer who had the Yips recently came to David for help.  There is MUCH in this story to listen to and learn from!

Finally – David shares some Final Words for golfers and putting instructors to help them play and coach their best.
David THANKS for sharing these stories and insights to help golfers and putting coaches!
THANKS To Everyone I've Interviewed – And Listeners
Who Made Episode #100 Happen!
Useful Web Links:
Click to learn more about – David Orr – At Flatstick Academy in Pine Needles
Click to find a Flatstick Certified Putting Instructor near you
Finally – Also mentioned during the interview – Be A Player – and Headspace
Bringing YOU The Custom Club Fitting Experience
Of Your Life – And Lower Scores ALWAYS!
TONY