Podcast: Play in new window | Download
Chris Hilleary From Aerotech Golf
Shares Graphite Composite Shaft Basics!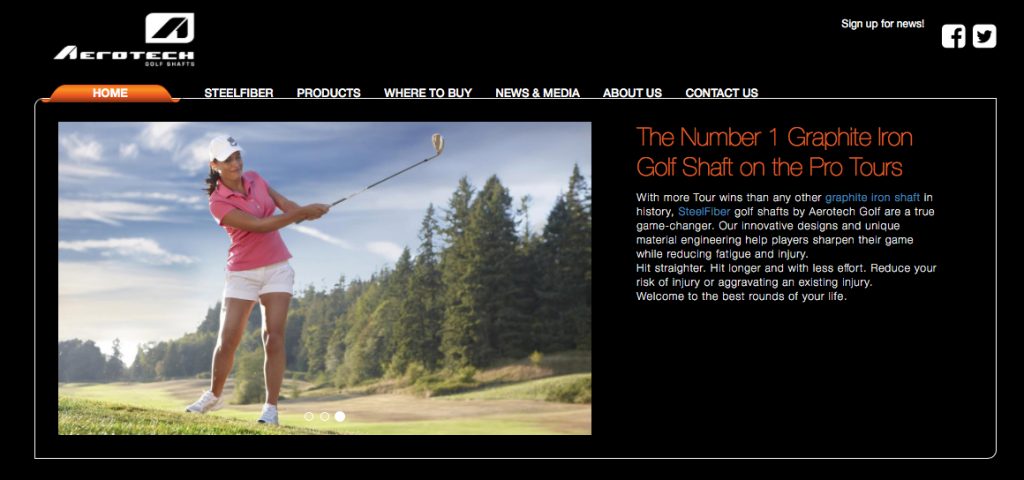 Welcome to Episode 101 of THE GOLF IMPROVEMENT PODCAST!  Dedicated to sharing useful information on Custom Club Fitting, Short Game Improvement, and Effective Practice Techniques.  Bringing YOU The Custom Club Fitting Experience Of Your Life – And Lower Scores ALWAYS!
Show Notes:
Interview with Chris Hilleary – President of Aerotech Golf Shafts.
Chris shares His Story – how he got into the world of developing graphite composite, and Aerotech SteelFiber, golf shafts.

He talks about the basic differences between sheet wrap and composite fiber golf shafts.

Chris shares the basic process he typically uses – from idea to final product – for creating a new SteelFiber golf shaft.

He discusses the main differences – from the standpoint of manufacturing – between taper tip and parallel tip graphite composite iron shafts, and between iron and driver graphite composite shafts.

Chris talks about what is different about Aerotech SteelFiber composite shafts – and the main benefits of these shafts for golf performance improvements.

He goes way back! – and talks about the story about how Matt Kuchar first started to play SteelFiber iron shafts – and also shares some more recent Tour success stories.

He shares information about some of the most interesting – from a golf performance standpoint – new Aerotech shaft products they have created.

Finally, Chris shares some Final Words for golfers about the value of playing with graphite composite golf shafts to play their best golf.
Thanks Chris for taking the time to share this information with golfers!
Useful Web Links:
To learn more about Aerotech SteelFiber Golf Shafts – CLICK HERE!
Bringing YOU The Custom Club Fitting Experience
Of Your Life – AND Lower Scores ALWAYS!
TONY