Podcast: Play in new window | Download
Launch Monitor Super Basics
Optimize YOUR Golf Club Performance!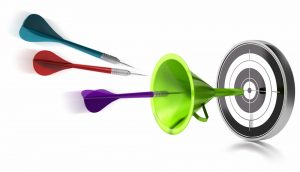 Welcome to Episode 118 of THE Golf Improvement Podcast!  Dedicated to sharing useful information on true custom club fitting, short game improvement, and effective practice techniques.  I Create Exceptional Golf Clubs – You Shoot Lower Scores!
Show Notes:
Interview with Keith Chatham – PrecisionFit Golf in Kerrville, TX and AGCP Master Clubfitter.
Keith shares his journey in buying and using Launch Monitors including using Flightscope – and how he continues to use the Golftek unit in some of his fittings.

He discusses his views on some of the most important improvements in Launch Monitor Technology since he has started using them in custom fitting.

There are many basics that are measured with Launch Monitors.  Keith discusses some other subtle and very important measurements – things like Face Angle and Club Face Angle at Impact, Spin Axis, and Shot Dispersion.

He shares some of the important differences in how he performs Driver and Iron Custom Fittings – and how he fits very talented and less talented golfers.

Keith shares an amazing recent Driver Fitting Success story – reduced dispersion, big yards, happy customer!

Finally, Keith shares some insights in being properly prepared for doing a custom fitting session – and some suggestions for AGCP fitters who want to improve their fitting knowledge.

Useful Web Links:
Contact Keith Chatham, PrecisionFit Golf, Kerrville, TX – CLICK HERE!
Frank Stranick YouTube Video, Flightscope Acceleration Profile – CLICK HERE!
I CREATE EXCEPTIONAL GOLF CLUBS
YOU SHOOT LOWER SCORES!
TONY